Thinking of spending money on generic wellbeing programs for your staff? You may want to think again.
Thinking of spending money on generic wellbeing programs for your staff? You may want to think again.
The first few months of the year is a time to feel refreshed and invigorated. It's generally full of New Year's resolutions and things to do differently. As a part-time fitness instructor I also know it as the month that many decide to focus on wellbeing – class numbers at the gym are, quite frankly, a little frightening.
It's also a time where many businesses such as financial planning practices start to give thoughts to whether they should offer wellbeing programs to their staff.
And with so many performance benefits of a healthy body and healthy mind, investing in a generic wellbeing program makes total sense to improve your bottom line right? Actually ... maybe not.
Think about what you actually want your staff to achieve – is it wellbeing or high performance to improve your bottom line?
You can have wellbeing without high performance
Let's face it – there are plenty of people out there who exude all the wonderful characteristics of wellbeing.
And although there are a few, it's unlikely that many of those who spring to mind actually work in financial services.
Unfortunately having wellbeing does not guarantee high performance, especially not in this profession.
But you can't have high performance without wellbeing
When you look at many high performers in financial services you will generally see that these people also have wellbeing. They generally appear less stressed, more organised and probably exercise and eat reasonably well.
The key lies with focusing on the high performance first and foremost and then bringing in individual requirements in terms of wellbeing to raise the individual's performance.
There isn't a one-size-fits-all approach to wellbeing for high performance so it rarely make sense to introduce one-size-fits all wellbeing initiatives
Everyone is different in terms of which aspects of wellbeing they need to work on to improve their performance and productivity. For example some people need to work on their fitness, others on nutrition, others on sleep, others on mindset etc.
And even within all of these categories, people need to do things differently. For example, someone who is fast-paced in exercise will need to go about their fitness in a completely different way to someone who is slow-paced in exercise and it may be different again depending on their goals.
So introducing yoga for all, or bootcamp for all will generally end up alienating some people and won't actually result in higher profits for your business.
Wellbeing programs may overcomplicate things when only small practical tweaks are required for big results
Most people have a very black and white approach to wellbeing.
Either they are exercising and meditating six days a week and totally free from junk food, or they are sitting on the couch with a chicken schnitzel burger.
Can we please introduce some "grey" here? Just making some small tweaks to eat and bit better and move a bit more will make a massive difference to your wellbeing for your performance.
(I'm the first person to admit to eating chocolate every day and loving a chicken schnitzel burger once a week – I'm a big fan of "grey"!)
Consequently people often don't need more complex information about what to eat, how to move etc.
They need simple, practical ways to help them to actually get the foods that will nourish them and move in a way that works for them while promoting productivity – and everyone is different. For example, different people need different levels of proteins and carbohydrates and that's just a starting point.
As another example of a small change, a financial planner had trouble sleeping for many years.
After more specific questioning and testing, it was found that he was allergic to certain types of protein that resulted in sleep problems.
He made some simple changes to his nutrition and this small tweak has made a massive difference to his sleeping and therefore concentration, productivity, moods and leadership at work.
Wellbeing comes from so many sources and everyone is different.
If you try to introduce wellbeing programs for your staff it is unlikely you will hit the mark with everyone and may end up alienating people – especially in businesses the size of financial planning practices.
You may want to think about providing staff with allowances that they can spend on anything they choose to help their wellbeing with a view to improving their performance.
You may also think about providing individual coaching to help diagnose some of the small tweaks people can make – a lot can be achieved in just 30 minutes of one-on-one time.
Overall, focus more on the high performance and then the well-being tweaks required for that individual to meet the high performance needs.
This is far more likely to improve your bottom line than spending money on wellbeing in isolation.
---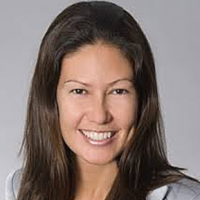 Vanessa Bennett is a high performance coach with Inside 80 Performance improving the productivity and overall performance of both individuals and teams.
Vanessa was head of financial advisory services at Dimensional Fund Advisors (DFA) Australia for eight years, driving strategy for the firm's financial adviser channel.
Prior to joining DFA Australia, Vanessa held various roles at Macquarie Bank including associate director, business development management, and technical manager.
Vanessa is also a health and lifestyle coach and a group fitness instructor at Fitness First.
SUBSCRIBE TO THE IFA DAILY BULLETIN