Latest webcasts
---
This webcast has happened
5 megatrends shaping commercial property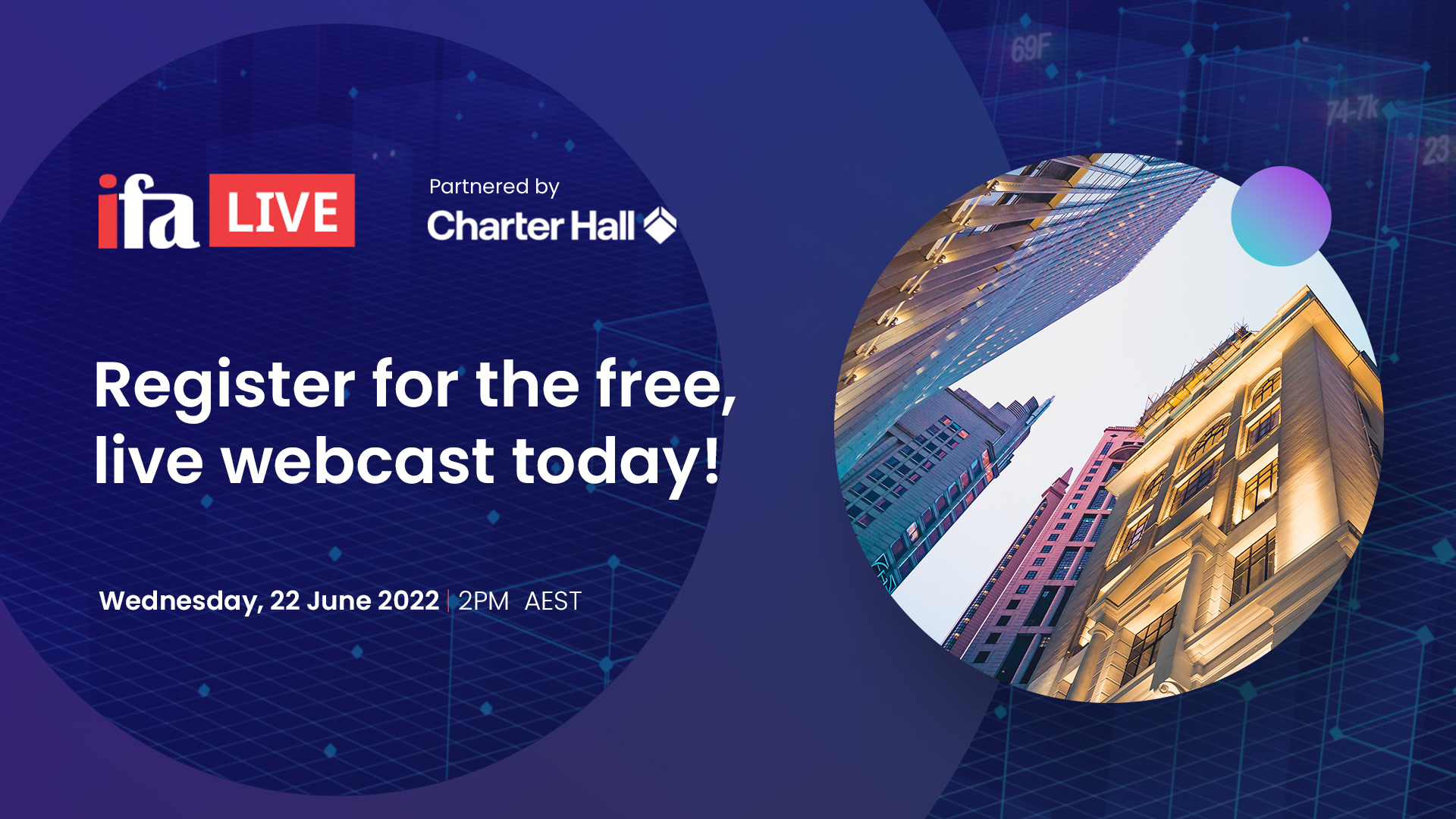 Register for free now and watch the latest installment of ifa Live on Wednesday, 22 June where our leading panelists Steven Bennet, Direct CEO, Charter Hall, Sasanka Liyanage, Head of Research, Charter Hall will join ifa editor, Maja Garaca Djurdjevic to provide a summary of some of the top trends that are shaping the world of commercial real estate, with a focus on the Australian market.
Our expert guests will be providing insights from over 30 years of property investment and funds management experience, owning over 1,500 properties and speaking to institutional investors from Australia and across the globe about where the 'smart money' is putting their investment capital.
---
Some of the key topics you will learn by watching live:
The rise of "Real Assets" and their place in portfolio construction.
Trajectory of the industrial and logistics sector, is there room for growth? And other trends within the sector.
The future of the office – is it a two-tiered market?
Impact of inflation in commercial property.
Relationships matter – why building strong relationships is more important than ever.
---
All this and more to be revealed.
Register your FREE place now and watch live on the day to earn CPD points!
PARTNER
Register now
For the upcoming webcast
WEBCAST IFA Live: 5 megatrends shaping commercial property
Already registered?