With more and more advisers looking to set up AFSLs, here are some key tips for ensuring your professional indemnity insurance obligations are met.

With more and more advisers looking to set up AFSLs, here are some key tips for ensuring your professional indemnity insurance obligations are met.
When looking to apply for an Australian Financial Services Licence (AFSL), you must hold adequate Professional Indemnity (PI) Insurance when providing financial services to retail clients.

PI insurance is a means of protecting the client against any losses suffered as result of you or your representatives having breached the conditions of your AFSL or the financial services laws. PI insurance also protects your business from significant financial loss.
Since the PI insurance requirements came in, there has been a lot of discussion and concern in the marketplace about the pricing and availability of policies to meet the ASIC requirements.

We encourage our clients to have a discussion with a PI insurance broker early on in their decision-making process about applying for an AFSL to ensure they are able to obtain the required PI insurance for their intended activities (for example, those seeking to operate managed discretionary accounts (MDAs) can require more detailed information to be provided so you need to allocate the time to prepare this) and to ensure they are able to meet the cost of the premium.
The PI insurance policy will need to be renewed annually. Before renewing the policy for the next 12 months, the PI insurance policy should be reviewed to ensure that it still covers the scope and complexity of the business and financial services provided.
One helpful strategy we have seen our clients adopt is to have a detailed discussion with their insurance broker about their business so that they can pass this on to the underwriter. This will ensure you get a premium that appropriately reflects your business.

Things that seem obvious to you about your business may not be clear to an underwriter. Take the time to provide them with details, even if it requires additional documents beyond the renewal form your broker provides.
This includes your:

* approved product list (APL) selection and review process
* processes for keeping in touch with clients and your advice review system
* the composition of the products which were recommended over the past years
* proportion of general and personal advice provided by the business
* the work experience, education and training of your staff
* marketing materials produced during the year
* your compliance arrangements – do you have an annual review? Which person in your business is responsible for the maintenance of registers and compliance documents?
* how often do you review your SOA templates? Is this done by an external professional?
* any disputes or legal proceedings with your clients
* any changes you intend to make to the above during the next insurance period
Some businesses who deal with retail clients and hold an AFSL can be exempt from holding PI insurance. This includes businesses that are regulated by the Australian Prudential Regulation Authority. However it is unlikely that a financial planning business will meet any of these exemptions.
During the AFSL application process, you will be asked whether you have PI insurance in place. If PI insurance has not already been implemented before starting the application process, a PI insurance policy will need to be implemented by the date of the commencement of the AFSL.
ASIC stipulates that the PI insurance policy to cover the AFSL should be adequate in protecting your business. This also includes the ability to have sufficient financial resources to cover a claim made against your business. You will need to identify the specific exclusions in the PI insurance policy as well as the excess payable.
By doing this you will be able to identify the financial resources required to cover the costs if a claim is made against your business and you can do this comfortably without compromising the other operating requirements of your business in the meantime.
ASIC outlines the minimum requirements for PI insurance in ASIC Regulatory Guide 126; such requirements include:
• The PI insurance policy amount must have a limit of at least $2 million. However, for businesses that provide financial services to retail clients where the expected revenue is more than $2 million, the PI policy should have a limit equal to that of the expected revenue.
• Providing protection against all loss or damage experienced by retail clients. The policy should also protect clients from breaches outlined in Chapter 7 of the Corporations Act ie. including liability for fraudulent and dishonest behaviour by company directors, employees or other business representatives.

• The PI insurance policy should not exclude:
external dispute resolution scheme awards
loss caused by the conduct of employees
fraudulent and dishonest behaviour of directors, employees and representatives
claims for misrepresentations about services
claims arising from incidents that have already been notified to ASIC
awards by state boards and specialist tribunals for claims against trustee companies.
• The PI insurance policy must cover the acts of the licensee and all of its businesses representatives.

• The PI insurance policy must include at least one automatic reinstatement.

• The PI insurance policy excess must be an amount that the business can afford.

• The policy must cover fraud, dishonesty and infidelity by directors, employees and all representatives of the business. Instances involving fraud do not apply to sole traders.
ASIC's standard conditions apply to all AFSL holders, however, some businesses are subject to more specific PI insurance requirements. Such businesses include – those AFSLs operating managed investment schemes, investor directed portfolio services and managed discretionary accounts.
It is also an ASIC requirement that you reference your PI insurance in your financial services guide.
---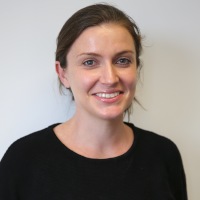 Sophie Gerber is a lawyer and director of Sydney-based consultancy Sophie Grace Compliance.
She specialises in financial services regulatory issues including AFSL applications and ongoing management, PI insurance, external dispute resolution and ASIC actions.
She has degrees in Commerce and Law from the University of Sydney and completed coursework in international finance at Boston University in the United States.
SUBSCRIBE TO THE IFA DAILY BULLETIN