Whether you loved or hated her comedy, you can't help but admire Joan Rivers' amazing work ethic. This lady was 81 years old and in the prime of her career – working right up until the day she passed away.
Whether you loved or hated her comedy, you can't help but admire Joan Rivers' amazing work ethic. This lady was 81 years old and in the prime of her career – working right up until the day she passed away.
One of my guilty pleasures is watching "Fashion Police" on the E Channel. Unfortunately Joan, the show's host, recently passed away unexpectedly from complications with a minor surgery.
As all the tributes have been rolling in I've been learning a lot more about her.
She had three TV shows and was still performing stand-up comedy in her "spare time". Not to mention the demands of travel – she lived in New York and she worked in Los Angeles. Doing that flight once a week is enough to age any 30 year old!
The thought of retirement never crossed her mind. She was thankful for her health that let her do what she loved. This was genuinely how she wanted to spend her time – she was lucky that she also got paid for it.
She was also very generous – from delivering meals to the homeless every Thanksgiving to paying the private school fees for all the children of her staff.
So what can we learn from Joan Rivers in terms of managing yourself, your clients and staff?
Live your ideal life and you'll never need to retire
A big part of being a financial adviser is to help clients to live their ideal lives – to remove financial stress and give them more time to spend on the things that are important to them.
Well in order to do that for your clients, you and your staff need to inspire your clients by doing the same. This means making sure you (and they) are completely engaged in the work being performed and most importantly why it is being done. When people are engaged in a higher meaning their performance will improve and often the best result is that it doesn't really feel like work anymore!
Once you get paid for doing something that doesn't actually feel like work, the concept of traditional retirement seems absurd. Having deeper conversations with clients about their WHY will also help them see their work as more engaging and you will become more than just a traditional financial planner to them.
In his book the 4-hour work week, Tim Ferriss suggests that it shouldn't be a case of working really hard until you are 60 so that your life can begin in "retirement". He suggests that you should be living your ideal life and funding mini-breaks along the way. And when you live like this you can quite happily do this until the day you die.
Not to mention it helps reduce the financial stress by not having to work for the pot of gold by age 60 that needs to last for the next 30 years.
Your health and resilience is crucial
Life isn't always going to be a bed of roses – there will always be setbacks and things that aren't expected. It's important to look after your physical and mental health in order to deal with these along the way. This also helps to prolong your ability to be living your ideal life well into your later years.
And it's important to note that your physical health and mental health are intertwined. Stress has been linked to approximately 80 percent of ailments resulting in sick leave – from colds and flu to cancer. Helping your staff to structure their days better will help them to reduce their stress levels inside the workplace.
Conversely, when people do suffer physical ailments, it has been shown that good mental health will often aid in physical recovery.
By helping your clients to reduce stress and free up their time, you are also contributing to the likelihood that they will be leading their ideal lives for a long time into the future. Most people need to change the way they operate now in order to maximise their chances of living their later years in this way.
Always give back
Helping others is also a great way to improve your own mental health. Realising that there are so many others less fortunate than you and your clients, and so many ways to help these people, is a great start.
Perhaps allowing staff to have time off to participate in charitable activities would set a great example to your clients and hopefully encourage them to do the same.
Conclusion
So the more that you, your staff and clients find meaning and enjoyment in your careers, the financial rewards will continue to flow for all involved, and for a lot longer than just until traditional retirement age. That is true high performance and work/life integration!
---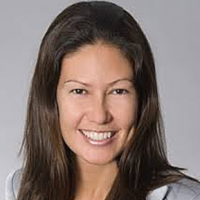 Vanessa Bennett is a high performance coach with Inside 80 Performance improving the productivity and overall performance of both individuals and teams.
SUBSCRIBE TO THE IFA DAILY BULLETIN