The rise of the robo-adviser trend is an opportunity for small to medium sized advice firms to seize.

The rise of the robo-adviser trend is an opportunity for small to medium sized advice firms to seize.
Many years ago, I worked on a team whose job it was to choose the financial planning software for a number of aligned dealer groups. We looked at all major players in the market. The option of having the software store client data online was discussed, though the idea was relatively new.
When we surveyed advisers their view was clear. They felt they couldn't trust the data to be anywhere but their own computer or server.

Ten plus years on, we live in a world where online data is a given. It just goes to show how quickly, in a very short space of time, attitudes toward technology, and indeed standards, change.

Recently, I've been tracking the rise of online advice platforms in the US. Wealthfront and Betterment are the two biggest success stories, but others are popping up quickly both home and abroad. The media has termed them 'robo-advisers', and the prospect of receiving advice without any direct human contact is becoming more tangible.

Is it a threat to "traditional" advice businesses? There are certainly many advisers who indicate getting some clients to come in for a face-to-face review is a challenge. Add to the mix being able to deliver something that the client sees value in and wants to pay for, and yes, for some not having to travel to an advisers office could be seen as valuable.

Plus, a recent Investment News survey from the US showed that the overwhelming majority, both over and under the age of 45, would be interested in receiving online financial advice.

So, what to do?

This is the natural evolution of things. We could spend a very busy hour listing all manner of online services previously done only face-to-face. The question was never if this was going to happen, but when.

However, rather than something that is left to large corporations to pioneer, I believe this could be an opportunity for small to medium sized advice firms to seize themselves. If clients want to engage online, then it makes sense to experiment in this space. If the market requires a lower-cost, automated online option, then why not provide it (profitably), and run it as another element of your business and a funnel into your existing?

The fact is the cost of developing these types of online offers is no longer the impediment it once was. An online Knowledge Centre can be licensed from a number of providers in the market at a per-user cost.

A website can be self-designed with no coding experience for the cost of less than lunch, or designed offshore for under $2k. As for developing the system itself, the lean startup methodologies used by Silicon Valley companies now mean that an initial working model need not cost tens of thousands. I'd suggest it would be possible to test the viability of your online concept before spending a penny in less than a week using a tool like unbounce.com.

The point I'm trying to make is it wasn't really IBM or Xerox that drove the personal computer revolution. Instead, it was one guy working out of a garage in Palo Alto, and a Harvard dropout who sold IBM someone else's operating system.

So why should it be assumed that it will be larger financial institutions who will innovate future advice-delivery models?

My belief is the so-called robo-adviser trend which is on the rise overseas is just about to pick up speed over here. Sure, the scale might not be the same, but that's the reason why the smaller guys should be more likely to do it in Australia. There are already some in the early stages of developing initial business models, and they are certainly not spending millions to do it.

For ambitious, innovative advice businesses, now might just be the optimum time to see this trend as an opportunity rather than a threat, and go some way to addressing scale issues that may have been holding back many businesses for over a decade.
---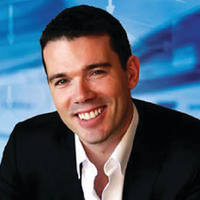 Stewart Bell is founder and business coach at Audere Coaching & Consulting, specialising in innovation coaching for advice-based businesses. He was formerly a business coach at Elixir Consulting.
Stewart has over ten years' business coaching and practice management experience, gained from a variety of business improvement roles working in MLC, ThreeSixty, NAB and AMP/ Hillross.

Stewart has also delivered presentations, workshops and training programs for a diverse range of institutions such as Count Financial, Zurich Investments, the AFA, the FPA and BT Financial Group.
SUBSCRIBE TO THE IFA DAILY BULLETIN