To succeed today, we have to be innovative, agile and daring. A compass may send you in the right direction, but not always on the right path.

To succeed today, we have to be innovative, agile and daring. A compass may send you in the right direction, but not always on the right path.
It was 10:30am, 39 degrees and it was our first step into a very confronting week.
As we trekked further towards our ultimate destination, we came across difficult terrain, which although very scary at times (snakes, cane toads, bulls lurking in very long grass), we knew our guides would not put us in an unsafe situation.
We kept reminding ourselves "it was only long grass" despite it towering over (seven feet tall plus) and surrounding us.
A couple of times a person would shoot ahead, not look back and check if anyone was following or falling behind. It put a strain on everyone, conditions were harsh and people felt like they were letting the group down.
It's just like our day jobs, if our leader shoots so far ahead without considering if everyone can keep up ... the flag on the hill won't be taken ... either that or you will lead no one.
It was hot, dry and the sun was scorching. Every now and then when there was some indecision, some of us would just stop in the middle of the track. Our guide kept saying, find a shady spot –stay cool.
So, we'd find the spot, put our packs down and talk/strategise the next move. I became cognisant of the need to take time, short bursts to sit and plan without distraction and with everyone together focussing on the same thing.
This was a new adventure for me, one that uncovered many leadership lessons over the course of a long, hot, confronting and adrenalin-pumping week. The four of us walked into
the Kimberley's understanding very little about each other or what lay before us.
We decided to set our compass for 92 degrees as that would set us in the direction of our first overnight stop, got 400 metres and stumbled on a water course that wasn't on the map!! It took us one hour to travel 700 metres ...
We quickly learnt a compass may send you in the right direction, but not always on the right path. You have to read the environment around you – vegetation, look for high, dry ground, and easier tracks.
We couldn't just rely on a map that was 30 years old. The environment had changed and we weren't prepared for it.
It's just like leadership – someone at the top sets a strategic direction thinking everyone is on the same page, heading the same way ... only to get stumped by "we didn't see that coming".
To succeed today, we have to be innovative, agile and daring – with that comes a series of unknowns and it some instances, requires a different set of skills, in particular the ability to adapt quickly.
So how strong is your team (and your ability to navigate through change)? Have you taken the time to understand how resilient to change your team is and if not, have you got a plan to do something about it?
Back to my hike, it was hot very early every day, and it was tough. We were all at different fitness levels and realised not every one had to carry the same weight for us to attain the ultimate goal – getting to the next campsite before we fried!
Luckily for us, we had a couple of very fit team members who decided they could carry an extra load. We leveraged each other's strengths to support a team objective. Instead of getting frustrated, we regrouped, figured out a way to keep everyone on the journey and deal with the differences in our capability. This only worked because everyone wanted to be successful as a team, not only individually.
I saw a different side to high performance that day – I saw highly competitive leaders come together with motivation and genuine care.
In our business, we often talk about the sum of the parts being greater than the whole. Each of our people individually talented, some are specialists, some have the amazing ability to think futuristically and some just get stuff done. What binds them together is the solidarity of their fundamental belief of being successful, our strategic direction and their role in a common purpose.
Just like in my trek – sometimes the road before you is a little scary, unknown and you can't see the way forward, trust your experience (we'd prepared for this physically) and ensure you surround yourself with the best possible people to get you through the 'surprises' that inevitably pop up.
---
About Annick Donat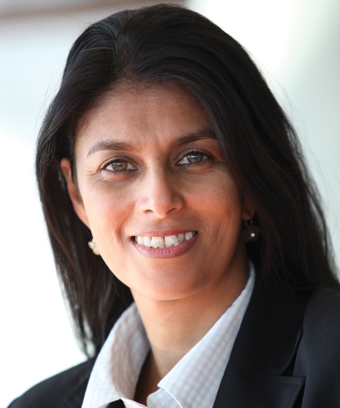 Annick Donat is head of strategic growth for BT Financial Group's Securitor and Licensee Select businesses. She is also responsible for the professional capability program, which includes the advice education strategy.
Annick has held several roles during her 25 year career in financial services including product manager, business development/practice development manager and key account manager.
Her most recent role prior to joining BT Financial Group was national operations manager at MLC.
SUBSCRIBE TO THE IFA DAILY BULLETIN