It is critical that we elevate above the noise of short-term commercial gain to build a profession that will stand the test of time.


It is critical that we elevate above the noise of short-term commercial gain to build a profession that will stand the test of time.

The Financial Planning Association (FPA) welcomes any intelligent debate on our Future of Financial Planning white paper and associated 10-point plan. It has been issued for the purpose of discussion, debate and feedback.
To date we have had overwhelming support for our proposal.
What has become clear through the discussion is the motivation of some interest groups that have been established to support the commercial interest of their members. This is not necessarily unhealthy as we need a commercially viable industry to serve Australians, but not at their expense.
The FPA by contrast has clearly demonstrated that it has emerged as a professional association representing its members' interest by protecting the public interest. We stand with Australians for a better financial future.
The model of unbridled self-interest at consumers' expense has not worked. It has plummeted Australians' trust in financial planning to all-time lows. We must balance out longer-term commercial objectives with putting our clients' interests ahead of all others. We must sit on their side of the desk with them.
The alternative is a product sales model. The FPA is business model agnostic. In fact, our white paper supports the product sales model through separation of product and advice (SoPA). What we say is this: allow product sales on features and benefits but call the people who do this product sales people. People who provide personal advice can then be called financial planners/advisers and this term should be then protected by law. In this way consumers can know who they are dealing with and what they expect to get from that person. To be clear, there is no room for the reintroduction of imbedded product commissions in this model.
If we are to advance as a respected profession, those providing personal advice, need to be part of an approved professional body with an appropriate level of education at a minimum of an approved degree. We understand that this will take time to implement and we need to transition experienced financial planners without a degree into the profession without the need to go through the university system. The white paper outlines the need for these requirements at some point in time to be in line with other respected professions.
Finally, the profession and regulators need to be given powers and authority to act to ensure consumers are not put in harm's way. Both have received criticism for not acting quickly enough. Give them the power to take swift and decisive action when there is evidence of serious and systemic breaches of the best interest duty to clients. We must be able to take those that are destroying peoples lives out of the system quickly. An appeal to the Administrative Appeals Tribunal is an appropriate safety net for those that feel they have been dealt with unfairly. My experience is that would be the exception rather than the rule.
The FPA has outlined a blue print for the future of advice. We welcome feedback and equally welcome new ideas and alternatives.
We are building this profession for an eternity and it is therefore critical that we elevate above the noise of short-term commercial gain to build something that will stand the test of time.
---
About Mark Rantall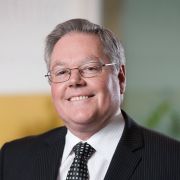 Mark Rantall is chief executive officer of the Financial Planning Association. A CPA and CFP, Mark was appointed by the FPA Board in 2010 to lead the FPA in raising the standing of Australia's professional financial planners.
Prior to the FPA, Mark was involved in the creation of The NAB Academy and held the post of Dean of Advice at the National Australia Bank after serving as managing director of Godfrey Pembroke from 2003 to 2008. In this role, Mark successfully facilitated more than 200 Godfrey Pembroke advisers to transition to a fee-for-service remuneration model.
SUBSCRIBE TO THE IFA DAILY BULLETIN