One of the themes I find myself coming back to as a universally important discipline in the advice business is customer service.

One of the themes I find myself coming back to as a universally important discipline in the advice business is customer service.
Financial advice is a service economy and I believe advisers can leverage service to create a true competitive differentiator that is sustainable. Which brings me to the question of how we as a Life industry can continually add value to you as advisers in mastering the art of customer service.
Recently in my recent video blog (see below) I had the honour of interviewing international customer service expert and author of New York Times best-seller Uplifting Service, Ron Kauffman, on his teachings on 'uplifting' service. In this interview, Ron showed what uplifting service means at its core for the supplier and the customer, and how the principles of unbelievable service have the power to transform consumers' perceptions of a business at every stage of interaction with them.
For our industry to set itself up for a strong future with businesses that can confidently be passed onto future generations, we need to create phenomenal levels of service that delight, surprise and exceed clients' expectations now, next year and beyond.
Create more value through your 'perception points'
A simple way to start looking at your quality of service is to mind-map what Kauffman calls customer 'perception points'.
Perception point mapping works by establishing each interaction during which the customer experiences the service you provide – whether it's on your Website, over the phone, by email, in your reception area, face to face, or via the forms they complete.
What service are they getting when they first call up to inquire about your advice? What letters do they get? What do your forms look like? How easy are they to use? How professional are your communications? What does it feel like to experience interaction with your business?
Every perception point either creates or diminishes a customer's perception of the value you provide. If the service they get is better than they expected, this creates value. If that experience is below expectations, it diminishes value and hurts your brand and reputation – lowering the entire service experience. So every perception point counts.
Personalise the value you provide
Service is a competitive advantage that can be sustainable and earn you your point of differentiation. So it helps to constantly assess how well you know your customers, what they actually value, and if you're delivering what's of value to them.
Consumers will compare your business against every type of competitor. Quality of service is constantly improving globally and any service provider that works with people can be considered your competitor- be it the local doctor, lawyer, dentist, builder, restaurant, dry cleaner or airline.
To deliver world class service means getting to know your clients and personalising your service so they'll appreciate the unbelievable nuances of your service. So take the actions your clients will appreciate (some value speed, or not being rushed, or told "this is the best thing for you", or want lots of options, or personal attention).
Where does your service stand today?
Picture this: every level of your service is like a step on a stairwell. Businesses that get the power of exceptional service are always seeking ways to reach the next level.
But the catch is, moving up another notch is like trying to climb an escalator that's going down. And that downward slide is happening because your competitors are always focusing on how to up their service. One time you deliver service that 'Suprises', but the next day your competitors are doing the same. So you just moved down to 'Desired' service. Then another day you move into 'Expected'.
So it's about constantly stepping up your service, or being left behind in the pack.
Things you can do today to deliver world-class service
I approach the business I'm in with a consciousness that I need to improve on an ongoing basis.
As we all know, one of our greatest assets is how we can engage and interact with existing and potential customers. That is what makes you unique. People assess you from the moment they speak to you on the phone, see you at the first meeting, or receive documents from you. And we can constantly improve all aspects of those perceptions. So ask your friends, family and colleagues to audit your perception points.
It's about making your customer experience phenomenal. Which makes us all a student of service improvement for life.
---
About Jordan Hawke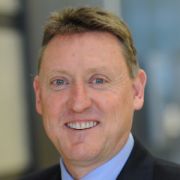 Jordan Hawke is executive general manager, distribution, at Suncorp Life. He has more than 26 years' experience in the financial services industry, and has held a number of senior executive positions during that time. He first joined the life insurance industry with Legal & General as a management accountant, before into distribution.
Jordan joined Suncorp Life in April 2008 as General Manager, Asteron Life . Shortly after, he was appointed executive general manager, adviser distribution for Suncorp Life in June 2010, responsible for leading Asteron Life's independent financial adviser (IFA) business in Australia.
He works extensively with advisers, AFSLs and industry bodies to also help raise the profile of this important industry among consumers and industry
SUBSCRIBE TO THE IFA DAILY BULLETIN