The industry needs clarity to ensure we avoid salespeople pushing products to unwitting consumers that aren't tailored to their needs or best interests.

The industry needs clarity to ensure we avoid salespeople pushing products to unwitting consumers that aren't tailored to their needs or best interests.
Finance Minister Mathias Cormann has stated the government has no intention of softening the Best Interest Duty in the FOFA legislation or to soften the stance on banning of commissions on financial advice provided by "independent financial advisers" (his term).
However, he saw no problem with the payment of sales commissions and incentives to product salespeople who worked for banks and other financial institutions.
This changes the game plan completely.
Recent research from Roy Morgan shows only 28 per cent of Australians rate financial planners favourably in terms of their 'ethics and honesty'. Considering the generally low-level of financial literacy among Australians, lack of trust and engagement with industry professionals, we have a responsibility to protect consumers and their best interests.
The whole point of the reforms was to provide greater security to individuals looking to maximise their savings and secure a comfortable retirement. Yet government announcements made over the last week risk this very objective.
Finding a solution to an old problem
The industry needs clarity to ensure we avoid salespeople pushing products to unwitting consumers that aren't tailored to their needs or best interests.
A concept myself and fellow Independent Certified Financial Planner (CFP) Dominic Alafaci are advocating is for the Government to draft legislation that separates licensing Independent Financial Advice from Financial Product Sales.
This solution provides a workable outcome to a debate that has raged for two decades and will offer a clear definition to consumers of the distinct differences between both professions and suitability of advice to meet their needs.
The move to legislation has been picked up by Former Federal Court Judge the Hon. Kevin Lingrem who said that the only way to solve the "Best Interests Duty" is to legislate the difference between IFAs and FSPs. Furthermore, the Australian Securities and Investments Commission (ASIC) has announced a lift of the education base to a degree standard by 2017.
The Financial Planning Association of Australia (FPA) already has a degree-standard in place and a clear definition of what it considers to be the appropriate criteria defining an IFA, encompassed in the degree based CFP professional designation. The qualification requires compliance with a set of practicing standards and ethical behaviour requirements including the "Best Interests Duty" backed up by a robust disciplinary process.
However, how many FPSs are going to have university degrees?
A change to the financial services licensing is imperative to ensure consumer protection and improve the reputation of the industry.
Empowering consumers
By legislating the difference between an Independent Financial Adviser and a Financial Product Salesperson we can take a significant step forward in improving consumers understanding of the difference between professional advice and product sales. By providing clarity, individual's can make their own decision about where they seek financial services, whether it be through a bank or independent adviser.
In truth, a financial product salesperson working for a product manufacturer like a bank or insurance company will never truly be able to fulfil the best interest duty due to being undeniably conflicted through commercial interests. Furthermore, the "General Advice" commission exemption will only benefit product salespeople.
If consumers want quality financial advice, free from commercial conflict and from somebody prepared to act in their best interests, they must be able to identify the characteristics of an IFA.
Now we finally have a growing consensus on a workable solution to a long debated issue, it's time to make the distinction between independent advice and product sales legally recognised.
---
About John Hewison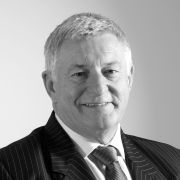 John Hewison is chief executive officer and founder of Melbourne-based wealth management firm, Hewison Private Wealth, established in 1985.
John is a Fellow of the FPA as well as the Australian Institute of Company Directors and the Australian Institute of Management.
He was previously appointed a director of the FPA in 1997, chairman of the FPA from 2001 to 2001, and director of the International Financial Planning Standards Board (FPSB) from 2004 until his resignation in December 2005.
He holds a Masters Degree in Financial Planning from RMIT University and the internationally recognised Certified Financial Planner professional designation.
SUBSCRIBE TO THE IFA DAILY BULLETIN