Many advisers still believe that they have to prove themselves to accountants before they will get referrals, and need to shift their thinking.


Many advisers still believe that they have to prove themselves to accountants before they will get referrals, and need to shift their thinking.

Gaining referrals is not about proving yourself to your referral partner or Centre of Influence. They already expect you to be competent in your space.

Why would an accountant want to meet with you to talk about you and how good you are for their client?
Why would they bother risking their relationship with their client? Why would they spend their time listening to you talk about your business? It makes no sense at all.
A referral meeting is not about promoting your services and how you can benefit their clients. No one is interested in hearing about you at that initial referral coffee meeting.
You need to position the meeting appropriately.

So, don't go to meetings with a folder full of brochures and graphs and example plans – just take a blank pad or your iPad

We need to shift our thinking for an accountant meeting and here's some suggested questions:
How would they handle your referrals?

What capacity do they have for taking on new clients?

What is their ideal type of client?
How do you go about attracting new clients?
How do you go about gaining referrals from other professionals?
You may be able to discuss various methods of gaining new clients and to share experiences.

The most important thing in this meeting is for you to listen. Don't relate anything back to your situation or opportunities you see for your business. If you see an opportunity, make a mental note and direct the conversation back to the accountant and their needs. Showing a true interest in their business will strengthen your relationship and forge a dependable partnership.
Note their responses to show that you are genuine.
These types of question will prove your passion for providing great service to your clients. It shows you have great care for your clients. You investigate your referral partners' process to ensure your clients are well looked after, based on their needs. The accountant will feel confident and empowered knowing that you care and must have a conscience when it comes to matters that relate to their clients. So the barriers will naturally fall.

Whether you both share the same philosophy about helping clients in a broader sense, outside your core services, will come out naturally.
If you are like minded and care about the greater needs of your clients, discuss your network of referral partners and how you go about attracting new clients. There may be opportunities for your accountant to link in with others who they don't currently know. Giving away as much as you can in this first meeting will generate a lot of trust and indicate a genuine approach.
---
About David Phelan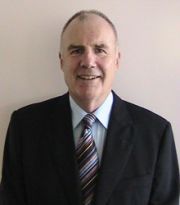 David Phelan is a director of Effective Referral Management. Over a 35-year period, David has developed considerable experience and expertise in the financial services industry.
His techniques and processes of referral marketing have been endorsed by the Financial Planning Association in that David facilitates workshops for FPA members on referrals from clients and developing relationships with COIs. David has also consulted with accountants, lawyers, general insurance brokers and mortgage brokers on business growth by referral.
SUBSCRIBE TO THE IFA DAILY BULLETIN