Have you ever spent time across the business table from someone and thought "wow, I'm so glad we're spending time together"?

Have you ever spent time across the business table from someone and thought "wow, I'm so glad we're spending time together"?
This has happened to me a few times recently and it got me thinking. What attracts me to these people so much? Why do they stand out?
It occurred to me that the answers to these questions are because these people are generous.
Given my natural curiosity, I asked each of them why and what makes them this way. The most common response is "I love what I do", which is generally followed by "and it's a privilege to do it". And then they launch into how they got to where they are, the things they've learned along the way and how much joy they get sharing their knowledge, passion, beliefs and vision with others.
So I started thinking about this in the context of leadership and what impact it must have on the people in their teams and the clients they engage with.
Generosity is hard to define, as it is determined by the recipient of that act of kindness, gift or financial reward. However one thing is certain, once experienced, it leaves an indelible mark.
There are many ways as a leader we can demonstrate generosity, do you recognise them in yourself?
Sharing knowledge - taking the time to educate those around you, whether it be a team member, peer or client. Transfer of knowledge is one of the fastest ways to grow and develop people. It empowers them to make informed decisions about many aspects of their professional and personal lives. When was the last time you shared knowledge with someone without expectation of an outcome? You taught someone just because you knew it was the right thing to do and that person would greatly benefit from your insight and experience?
Sharing passion - we all know spending time with people who love what they do is very contagious (well depending on your current mood, it can also annoy you!). They light up a room before they walk in the door, the energy they create around them is positive, strong and commanding. They are generous with their time because they believe they are here to bring everyone on they journey they are embarking for a common purpose. For these types of leaders, "the more the merrier" becomes a mantra, as they have faith that everyone can succeed.
Sharing vision - without a very clear picture of where you are going and why, it is very hard to get people to follow or help you. Generous leaders empower others to create and be part of a vision. Something that is so compelling, everyone signs up ready to head over that hill. There's a couple of people I've spent time with recently who have a very clear vision. The way they "give" that vision is what makes them stand out. They live their vision, it's in the way they talk (always connecting the dots to common goals), it's in the way they move (self-confident without hubris) and it's in the way they make you feel when you're standing next to them ("come join me, we can do this together").
However, the one stand out quality of these generous leaders, is their ability to trust. Trust comes from self-awareness and personal evolution. These leaders believe in the good in people, they aren't afraid to be vulnerable and share the power of positive intent.
Over the course of this year, I have the privilege of spending time with leaders like this as part of my own leadership path. One is my coach, the other is a peer and the third is an industry colleague. All very different, all
generous of spirit and all causing significant moments of self reflection. There are many qualities a leader needs to attract the respect of his/her followers.
I believe that generosity is not one that often springs to mind, but given my recent experiences with some amazing people, I think it's a quality we should all give serious consideration.
---
About Annick Donat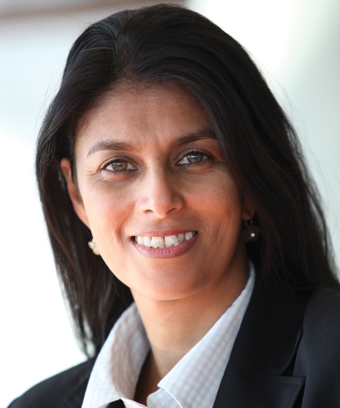 Annick Donat is head of strategic growth for BT Financial Group's Securitor and Licensee Select businesses. She is also responsible for the professional capability program, which includes the advice education strategy.
Annick has held several roles during her 25 year career in financial services including Product Manager, Business Development/Practice Development Manager and Key Account Manager.
Her most recent role prior to joining BT Financial Group was National Operations Manager at MLC.
SUBSCRIBE TO THE IFA DAILY BULLETIN