I never ceased to be surprised by adviser expectations when seeking a new dealer group relationship. A recent anecdote comes to mind…
Blogger: Anne Fuchs, founder, Pinnacle Practice and My Dealer Group
I never ceased to be surprised by adviser expectations when seeking a new dealer group relationship. A recent anecdote comes to mind…
Blogger: Anne Fuchs, founder, Pinnacle Practice and My Dealer Group
Once upon a time a long time ago (not really) an advisory business was unhappy with their dealer group. This business provided holistic wealth management and accounting services to their clients and had unfortunately reached the point where they felt they had maximised the internal referral opportunities.
Their annual revenue figures had stagnated and their net profit was in decline due to increased business expenses and the business owner was feeling terribly lost and desperate. This business owner started to channel these emotions and blame his current dealer group. He was seeking a scapegoat to explain why his business was in such unhappy circumstances. 'They never come and and do business coaching', he complained to his staff, 'They have no idea how to grow my business'. Sadly this dealer group had never made these promises and certainly had no idea the business owner had these expectations of them.
Now this business owner was not only seeking a scapegoat. He was also seeking a solution to his predicament - a knight in shining armour to ride in on his white stead, slay the dragon (the dealer group that had caused of all his problems) and carry the business owner to safety to his magnificent castle where business prosperity was there for the taking.
It just so happened that another dealer group was courting this business owner promising an abundance of accountant referrals from other firms in their network. Little did this business owner realise that this knight was making promises he could never keep. A Fairy tale – you betcha. No accounting firm I know is going to refer out their clients to another accounting firm that offered financial planning internally. Accountants are working furiously to put a fence around their clients, not refer them out for someone else to service and meet their needs.
Why did this normally sensible and astute business owner lose all sense of logic and reason and believe that fairy tales do happen? I don't know the answer for sure however I can guess that one of the reasons might be that the business owner was in a slump. He was lacking motivation, inspiration and self-confidence to turn the business around.
We've all been there. There will always be dark days in business when you lose a client, don't win a tender, have a compliant, lose a staff member or just get unwell and don't have the ability to put in what you need to. The last 5 years or so years have been very tough for all across the financial services landscape so when someone is in a slump it is logical that the first opportunity that appears to fix all the business's problems is incredibly tempting – who doesn't want a magic wand?
Sadly, some dealer groups have been very effective at praying upon those business owners who are lacking confidence. They are making promises they can never keep and those business owners experiencing these dark emotions because of tough business conditions have been known to throw all reason out the door and sign on to this new dealer group without validating that their promises and confirming that they are not in fact the stuff of fairy tales.
My advice to practitioners experiencing a slump – talk to your existing dealer group candidly, tell them how you are feeling and have realistic expectations about how they can help you. The disruption a move of dealer groups makes is not one any business should go seeking unnecessarily. If you can address these challenges your business is facing via support from your existing dealer group then grab it with both hands however they can't help you if they don't know what problems you are facing.
My other piece of advice to practitioners is to involve some trusted advisers that aren't emotionally attached to the decision who can give you honest advice about the options available and their pros and cons. It is hard exposing your weaknesses and failings, particularly when times are tough but the upside in doing so is that you can face the problem head on, see it for what it is. This will create the greatest probability that you can slay the dragon yourself without any knight in shining armour.
---
About Anne Fuchs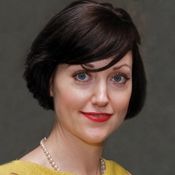 Anne Fuchs is the founder of Pinnacle Practice a financial services consulting business that provides advisory services to institutional and boutique segments of the financial services market. In addition Anne founded the My Dealer Group service in March 2012, providing advisory services to business owners doing their dealer group due diligence
Prior to establishing Pinnacle Practice, Anne has held a number of adviser services and business development roles in companies including BT Financial Group, Colonial First State and ING Australia. She has a Bachelor of Arts in Politics, the ASFA Superannuation Management Certificate and has undertaken the Macquarie Graduate School of Management Executive Leadership Program. Anne has also completed her Advanced Diploma of Financial Services (Financial Planning).
SUBSCRIBE TO THE IFA DAILY BULLETIN