How do you, as the leader of a company, build an environment where your employees can thrive?

How do you, as the leader of a company, build an environment where your employees can thrive?
The ideal company to work for would be one where the employees are happy and feel fulfilled by their responsibilities.
This would be apparent in their high levels of energy and great morale, and it would be reflected in their output, which would be creative and inspiring.
So how do you, as the leader of a company, build such an environment where your employees can thrive?
You start by offering a culture where your vision is clear, and where you can build your team into something that shares a common purpose.
Common Purpose is not just a phrase
Joel Kurtzman, senior fellow and executive director of the Milken Institute, has spent three decades working with and observing companies and has developed a definition for this particular state of near-perfection:
According to Kurtzman, common purpose is achieved "when a leader coalesces a group, team, or community into a creative, dynamic, brave and nearly invincible we."
Common purpose communicates the "soul" of a company and engenders a goal that reaches beyond simply making money or achieving forecasted quarterly numbers.
When the purpose is bigger than financial goals, when the company is actually seeking to make a difference in the world – that is when common purpose unites leadership and employees into a cohesive unit; they work together to produce goods and services that convey the passion of the company, what it means, what it stands for.
Not Just Great Places to Work
Companies that successfully build this kind of culture can also expect to reap the financial benefits of this success. In the opening Keynote Address at the Great Places to Work Institute's annual conference in 2012,
John Mackey, CEO of Whole Foods, explained that "businesses in the 21st century need to shift focus from profit maximization to purpose maximization".
When you fully align your organization's strategies, systems, and structures around this common purpose, you will almost certainly realize business results —"making more money than you thought possible."
---
About Finn Kelly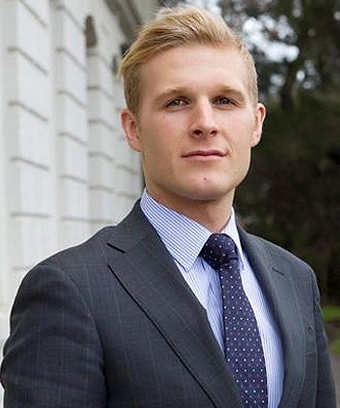 Finn Kelly is the CEO and co-founder of Melbourne-based wealth management boutique Wealth Enhancers. He heads up the Portfolio Management arm of the business, and has developed unique client education and staff training programs.
In his former career, Finn spent seven years as an Army Officer in the Australian Defence Force - an experience he attributes much of his leadership ability and business acumen to.
His formal qualifications include a Bachelor of Science majoring in Maths and Physics, a Diploma of Financial Services (Financial Planning), a Graduate Diploma of Education (Secondary), a Diploma of Government and a Diploma of Management.
In his personal life, Finn is a passionate Geelong supporter, an avid sportsman, keen skier and generally enjoys being outdoors.

Along with his life and business partner Sarah Riegelhuth, Finn represented Australia at the G20 Young Entrepreneurs Alliance Summit in Russia in June 2013.
SUBSCRIBE TO THE IFA DAILY BULLETIN