The amendments to FOFA will have benefits for boutique fund managers, as well as advisers and consumers

The amendments to FOFA will have benefits for boutique fund managers, as well as advisers and consumers
When the Assistant Treasurer, Arthur Sinodinos, announced his changes to FoFA late last year, there was no shortage of critics. The Labor Party, as expected, said the Minister was "gutting" the legislation, as did some consumer groups. Sections of the media also queued up to take pot shots at the Minister.

But that's not my view. I always thought that although there was much in the FoFA legislation to commend it, there was an element of overkill and this response from the incoming Government was well considered. It rightly retains the main focus of FoFA (consumer protection) while reducing some of the administrative and compliance burdens – a good outcome for the industry and consumer.

Take, for example, "best interest". This phrase was causing a lot of uncertainty among advisers, and the change by Sinodinos has helped to clarify this.

The removal of one vague step in the legislation required of advisers to meet the best interest test will provide more certainty for them (and their PI insurers) in a way that's only going to help reduce the compliance burden on the industry – a benefit that will be passed on to clients via lower fees.

But my main area of concern revolved around general advice and how this interacted with conflicted remuneration. In particular, it seemed the concept of conflicted remuneration involving general advice was actually contravening the spirit of FoFA in that in was limiting consumer choice.

Let me explain.

FoFA, in its original incarnation, made it difficult and complex for boutique fund managers using Responsible Entities "for hire" to promote their products to the retail community.

Their relationship with the Responsible Entity, who legally issues their product, and the management remuneration paid to the fund manager, was far too complicated under FoFA.

It has meant restructuring business models to become FoFA compliant as well as considering the benefits of actually pursuing retail money.

The end result, in my opinion, would have been a reduction in new products for the retail end of the market.
Under Sinodinos's changes advisers will still have a critical role to play. But there will be more flexibility for fund managers to determine if they will promote their products to retail. But, and it's an important but, all fees will still have to be transparent.

No doubt some in the industry will take issue with this. But I firmly believe it will encourage more innovation in the fund management industry as new bespoke managers emerge providing more choice and products to the retail client.

One other reform initiated by the Minister also gets my tick. The changes to grandfathering and the clarity here allows for the value built into practices to be maintained. It will also allow advisers to change firms, in the process increasing competition for those who have the requisite skills and are in demand.

It may even assist in reversing some of the consolidation in the financial adviser area around the four banks and AMP over the past few years, a trend anyone concerned with competition and choice must surely applaud.
It is early days for this Government. But Sinodinos seems to be one Minister who is listening and acting with everyone's interests in mind.
---
About George Lucas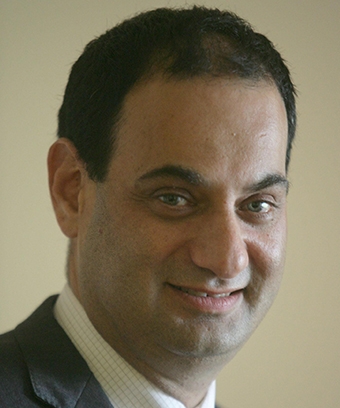 George Lucas is managing director of Instreet Investment Limited. He has over 24 years' experience in the investment banking and funds management industries specialising in developing, managing and structuring financial products.
He was previously a director of two listed investment trusts, chief investment officer at Mariner Financial, and a senior equities derivatives trader with Citibank and First Chicago in London.
SUBSCRIBE TO THE IFA DAILY BULLETIN