Waves of regulation will not mean increased compliance.

Waves of regulation will not mean increased compliance.
The address by Alison Maynard from the Financial Ombudsman Services (FOS) at last week's Financial Planning Association (FPA) Congress has triggered some interesting statements from a number of high profile industry commentators.
As each new wave of regulatory reform rolls out into the marketplace, I am always bemused that it is accompanied by an expectation of increased compliance. Such thinking is akin to expecting that reducing speed limits will result in a reduction in the number of speeding offences.
There are only two ways in which rules are broken; inadvertently or deliberately. Imposing additional rules doing nothing to reduce the incidence of either.
If the purpose of new regulations in any marketplace is to improve consumer confidence, it may have a modest benefit, but it is questionable as to whether such benefit is worth the cost of implementation of the new rules.
However, if the objective of the new regulations is to reduce the number of transgressions, it is doomed to failure, from the outset. Do you know why? Because laws only control the law-abiding, that's why!
It should surprise nobody that someone who is currently not playing by the rules is not going to start just because you add some new rules. If the objective of a regulatory regime is to engender both participant compliance and consumer confidence, how about this for an idea?
1. Impose a set of regulatory guidelines that are relatively simple to comply with (and, hopefully, easy for clients to understand), and
2. Have severe penalties (as a means of deterrent) for any serious breach of the guidelines.
At the end of the day, no amount of regulation will eliminate non-compliance. There will always be those that choose to break the law.
However, any measure that makes it easier for both the customer to know what is required from a service provider and for the service provider to deliver said service to the customer has to be worth the effort.
If there are two things that financial services could do with right now, they would be an increase in both consumer confidence and regulatory compliance.
---
About Wayne Leggett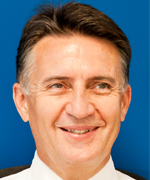 A financial adviser since 1979, Wayne became a Director of Paramount in 1996. He is a regular presenter at industry conferences and is a regular industry commentator for the media. Wayne was also nominated for the 2013 AFA Excellence in Education award.
He specialises in the provision of advice to those clients still firmly entrenched in the accumulation phase of their financial lives and deals with issues such as debt restructuring, tax effective investing and debt reduction, superannuation and personal protection and personal cashflow management. As a CFP member of the Financial Planning Association of Australia, Wayne adheres to the highest professional standards the industry imposes on financial advisers.
SUBSCRIBE TO THE IFA DAILY BULLETIN