Are you CEO of your career?

Surround yourself with the right people and support infrastructure to ensure you achieve success in your career by design, not by default.
by Annick Donat, Securitor and Licensee Select - September 30, 2013 0 comments
Over the last couple of months I've been attending a leadership course focussing on the career goals of senior women across our corporation. At our last workshop, our facilitator asked if we were the 'CEOs' of our own career.
This question really resonated with me. As I reflected on my own career journey, I knew that a couple of the decisions I had made were a result of "it sounds like a good opportunity".
The CEO exercise

The workshop facilitator asked us to list the attributes and qualities of a good CEO. Some that we came up with included, tenacity and resilience, presence, status, strategic thinking, business acumen, leading change and power.
The point of this exercise was to not only list the attributes but to also to assess these against your own capability - a kind of strength and gap analysis if you will.
Next, prioritise the ones you think are most important for your role (or the one you're aspiring to). If you're a business owner, think about your CEO 'brand' and what it is you wish to stand for. If you're coaching and mentoring your team, ask them to think about their own career journey and what attributes and qualities they need to be CEO of their own career.
This simple exercise provides clarity on how to build a skill and capability development plan which then both your staff and you can build a framework from which to have career discussions.
The great thing about having this conversation is that you can ask the all important "why?" question. When discussing the skills and attributes of a particular role, take the time to find out why it's so important to your staff member to be/have/develop the capability.
To quote Simon Sinek, "people buy why you do it rather than how or what you do". And it's not just your clients or customers that are buying your 'why'. It's your team, and your broader network of peers. Ensuring you have a development conversation that anchors to the purpose of attaining further skills and capability leads to commitment and drives execution. All too often, development/career planning is a set of aspirational goals without structure or discipline. But asking someone to be the CEO of their own career demonstrates that you (and they should) take their professional success seriously.
The right career mindset needs coaches

As with many things, the people and support infrastructure you surround yourself will have an impact on your career success.
During our workshop, we were asked to think of some of the roles that made up our personal board of directors, people who would support our career success and when needed, hold us to account to ensure we stay committed to the cause.
The roles I believe could be most relevant to me are in the sponsor/accountability coaching space. And so given my involvement in this leadership series, I've asked a very senior leader in our business to spend time with me mapping out the skills I need for my next career move. He has successfully led both self-employed and employed dealer groups and is very disciplined when it comes to executing his strategic objectives.
The other person I have 'hired' is my personal strategist. He is a long term friend who is a managing director of a media company. He is great at cutting through the 'noise' and puffery and extracting a very clear message or objective. He's going to work with me to help articulate my message and deliver it consistently to market.
There are other roles you can consider in your board such as a connector or a motivator. The important thing to understand is that once you've decided to become master of your own destiny, align yourself with the people who genuinely want to support your success.
This team will help you identify the CEO attributes that you have innately and ones that need to be acquired. You are putting yourself in charge of your career success and committing to executing on your plan. We work in an industry that moves fast, changes dynamically and tests our resilience on a daily basis.
Our determination and tenacity, will give us the confidence to succeed and our hope and optimism will give us the belief.
---
About Annick Donat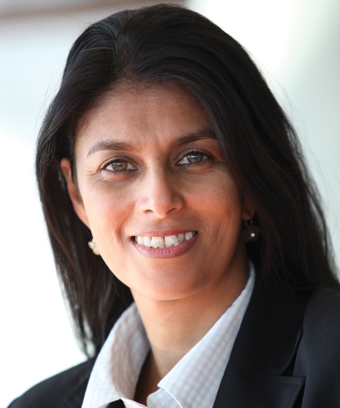 Annick Donat is head of strategic growth for BT Financial Group's Securitor and Licensee Select businesses. She is also responsible for the professional capability program, which includes the advice education strategy.
Annick has held several roles during her 25 year career in financial services including Product Manager, Business Development/Practice Development Manager and Key Account Manager.
Her most recent role prior to joining BT Financial Group was National Operations Manager at MLC.