Clients with simple affairs need simple, low-cost advice, but it should still be holistic in nature.

Clients with simple affairs need simple, low-cost advice, but it should still be holistic in nature.
Proponents of scaled advice argue that people want scaled advice. I disagree. People just don't want to pay for full advice, don't understand what they are missing out on by not receiving holistic advice and don't want to engage anyone bearing the title "financial adviser/planner" because of trust issues.
While Senator Mathias Cormann has vowed to create more certainty with respect to scaled advice, indications are this will remove some liability risks for advice provider where "scaled" recommendations are made that may ultimately not prove to have been in the best interests of the consumer.

This will allow product distributors to sell their products via aligned advisers without assessing the entire big picture of the purchaser. It will also allow industry funds to provide a more blinkered approach to advising their members where their fund may not have all the features the client may ideally need. This facilitates the moving of product under guise of "advice" to continue. "Advice based distribution" if you will, shall be a bit easier than current FOFA settings allow.

Clients with simple affairs need simple low cost advice. It should, however, still be holistic. I would suggest as a result that scaling of legislation should be first place politicians should look if they truly want consumers to be better looked after.

It does not take much effort to inquire if my 24-year-old client has other funds perhaps with insurance in when they phone to ask about their Portfolio choice within their Superannuation fund. It does however take inordinate amount of time to prepare an SOA, to tell them to roll their three funds with $18,000 total together including preparation of replacement of product analysis, Insurance analysis etc. as required.

Scaled advice is much more practical where I can ignore the other inconvenient funds and recommend the portfolio switch and maybe an insurance increase in my employer's fund saving research and analysis time and horror inconveniently discovering my clients other funds are more appropriate to their needs.

So quality planners who need to charge for at least 10-15 hours work to complete the process decline to advise the 24 yo and the client continues on their way with three funds, lots of overlapping insurances, the government garnishing their inactive accounts, no will or binding nominations, and in a default portfolio that maybe too conservative and will perhaps halve the retirement benefit they may receive in 40 years' time.

Why? Because onerous compliance requirements make holistic advice unaffordable and scaled advice suits product distribution only.

This is complete madness.
We are in this predicament because of a desire to protect consumers from poor advice. A good experienced planner can analyse three funds and what my 24yo should do in 15 minutes.

An hour consultation and maybe an hour of research to confirm the right decision are being suggested is all that is required. A conflict-free planner should pick the best of the existing funds or an alternative, work out an appropriate insurance structure, advise on estate planning needs and holistic advice is provided for circa $500 in under three hours.

However, due to the conflicted nature of our industry, product wagging the tail of the dog and the conflicted historical remuneration structures, legislators don't trust our advice – hence the ridiculous compliance load.

In financial planning Nirvana, where advisers don't get paid from product – ever – where all planners are experienced, highly trained and qualified professional specialists, and licensees are independent of product distributors, a separate class of planner exists who is free from the compliance chains and allowed to scale paperwork to the clients' needs. After all they have no reason not to provide the best of advice and they will be able to do it at a cost that most can afford.

In the meantime, holistic advice is only for the wealthy and the rest…well…good luck with the scaled stuff.
---
About Jason Bragger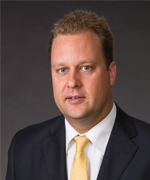 Jason Bragger CFP is principal of Brisbane-based financial advice firm Dolfinwise and a member of the Financial Planning Association's policy and regulations committee.
He has a background in applied mathematics and gained several years actuarial experience at National Mutual/AXA, as well as completing studies in macroeconomics at Monash University, before commencing his advisory practice in January 2000.
He also serves as Vice President of Riverside junior rugby club in Brisbane and plays cricket with the 'mighty Muddies.'
SUBSCRIBE TO THE IFA DAILY BULLETIN