Despite the history of political backflips on superannuation and tax policy, the 'five-year' freeze on changes may actually be honoured.

Despite the history of political backflips on superannuation and tax policy, the 'five-year' freeze on changes may actually be honoured.
It was American comedian Dick Gregory who said "political promises are much like marriage vows. They are made at the beginning of the relationship between candidate and voter, but are quickly forgotten".

I was reminded of this great line from Gregory when I heard Treasurer Chris Bowen's recent announcement to rule out any major changes to superannuation tax policy for five years, and, before that, the Opposition's pledge not to implement any "detrimental changes" to superannuation if they win office.
After all, we have some "great" political promises in our time. Remember former Prime Minister Paul Keating's L.A.W. tax cuts pledge before the 1993 election; he promised two rounds of income tax cuts, pushing legislating through the Parliament to prove they would become L.A.W. The Act was later repealed.
Three years later John Howard committed to "never, ever introduce a GST" as a key plank of his 1996 election manifesto. We now have 10% GST, although it must be said Howard did take this tax policy to the 1998 election.
Now the Government and Opposition are asking us to believe the tax breaks superannuation currently enjoy are sacrosanct. This is despite a yawning fiscal deficit that will have to be addressed, a Treasury department that argues the tax cuts afforded super are unsustainable and inequitable, and believing future governments will be able to keep their fingers out of this $1.5 trillion superannuation honey that is growing exponentially. To put it mildly, it seems a big ask.
But despite my innate scepticism of our political masters, I actually think these political promises might be honoured.
My thinking is threefold. First and foremost, the 5 April statement on superannuation by the then Treasury and Superannuation ministers, Wayne Swan and Bill Shorten, demonstrated the political clout this industry now wields. A revenue-hungry Gillard Government was fuelling endless speculation about changes to super. But ultimately it backed off; an ageing population means super is becoming like the family home – politically sacrosanct.
Second, Treasury estimates of tax breaks afforded superannuation costing $32 billion this year and $45 billion by 2015 are being increasingly challenged; quite simply, the industry thinks Treasury's model is flawed, and is now mounting the arguments to demonstrate this is the case.
Third, a re-elected Labor Government plans to bring forward legislation to establish the Super Council to ensure any future changes to superannuation are consistent with an agreed Charter of Superannuation Adequacy and Sustainability.
The Council has firm support across the industry sectors and I suspect the Opposition, if elected, will have little choice but to go down the same path. If that's the case, having a Super Council comprised of eminent industry figures making apolitical recommendations to the government of the day makes it all that harder for that advice to be rejected. At the very least it would be important step towards depoliticising superannuation.
We are rightly wary of political promises; how often do we hear oppositions, in particular, of all political shades promise the Earth, only to say on securing office the former incumbent has left a fiscal "black hole" and all bets are off. Well, perhaps these promises on superannuation should be seen in this light; but the politics of changing course on this policy will be dire, no matter who occupies the Treasury benches after the 7 September election.
---
About George Lucas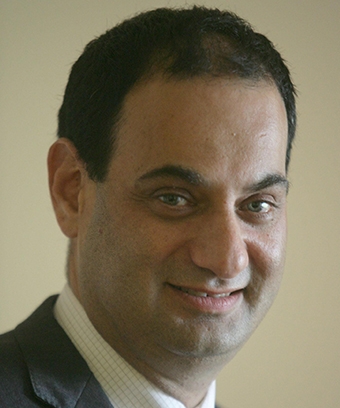 George Lucas is managing director of Instreet Investment Limited. He has over 24 years' experience in the investment banking and funds management industries specialising in developing, managing and structuring financial products.
He was previously a director of two listed investment trusts, chief investment officer at Mariner Financial, and a senior equities derivatives trader with Citibank and First Chicago in London.
SUBSCRIBE TO THE IFA DAILY BULLETIN