The findings of Dimensional's benchmarking study indicate relationship-building is the cornerstone of generating referrals.

The findings of Dimensional's benchmarking study indicate relationship-building is the cornerstone of generating referrals.
The increasingly global shift toward the professionalism of financial advice and the elimination of conflicts of interest have put into sharp focus the need for advisers to develop and communicate their value propositions.

Many firms try to do this by framing their proposition in terms of their understanding of financial markets, tax, insurance or superannuation. But that's unlikely to be a successful strategy in what is a hugely competitive profession.

The foundation of the value proposition of any advice business is the ability to forge strong and productive client relationships grounded in trust, honesty, the clear framing of expectations and effective communication.
Without those 'soft skills', none of the other harder, technical skills of a firm will be of much success, either for the client or for the advisor.

In Australia, the Future of Financial Advice (FOFA) reforms, which came into force at the start of July, are about removing conflicts of interest and strengthening the trust and confidence of investors in the financial planning profession.

For advisers whose businesses were already client-centred, these changes do not require any significant repositioning. Indeed, these firms have a head-start on those whose value propositions were built purely around their technical expertise.

The benefit of centring the value proposition in clients is that the discussion becomes about 'what' you do for them, not 'how' you do it. This builds trust and understanding, increases engagement and lifts the odds of clients becoming your advocates.

A benchmarking study this year by fund manager Dimensional of hundreds of advisers around Australian found the top most cited challenge is finding new clients. And the key to meeting that challenge is having in place a formal referrals process.

Reinforcing that need, the survey found while 51% of new clients come from referrals, only 28% of firms have a process in place for asking for them.

The cornerstone for generating referrals is developing a sound value proposition that can be easily communicated to the client and which the client can in turn easily communicate to others.

"You should see my adviser. She really helped me with my asset allocation" is not going to be as effective as "she helped me feel much more in control of my finances" or "she helped get me through a difficult transition in my life."

If clients can see the value you bring to them not just in the planning phase but at each and every meeting or touch-point, they are going to be much less sensitive to the fee you charge and much more prepared to refer you onto others.

This is why communication is so important - using simple, clear language, talking about what you do rather than how you do it, establishing and enunciating a value proposition and creating a formal process for referrals.

It is these things that will distinguish successful from unsuccessful firms in the new post-FOFA world.
---
About Paul Turner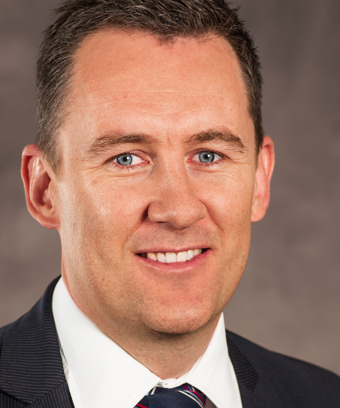 Paul Turner is regional director for DFA Australia Limited.

Prior to joining Dimensional in April 2010, Paul was an associate director with Macquarie Bank. During his five-year tenure at Macquarie, he played a major role in educating financial advisers about gearing strategies and business development.

Paul was also a financial planner prior to joining Macquarie.

Paul received his bachelor of business in economics and marketing from Monash University, Melbourne, in 1995. He also earned a diploma in financial advising in 2002 through the Securities Institute of Australia (SIA).
SUBSCRIBE TO THE IFA DAILY BULLETIN