Social media can be be useful in helping advisers locate and nurture a 'centre of influence'.

Social media can be be useful in helping advisers locate and nurture a 'centre of influence'.
When I kicked off in financial services way back in 1987, the number one task was to find and nurture a centre of influence (COI). You never stopped at one, you had to make sure you had a few that could help to promote your business and send quality referrals in your direction.

Back in those days the COI could be one of many people – Accountants were always seen as a good option, but others were often influential in major corporations and government institutions. Didn't they come in handy when mass retrenchment schemes occurred!

But who is your COI today? It's a question well worth exploring and you'll be surprised by who they are.
For example, how many of your clients are on Facebook?
We believe about 90% of households has access to Facebook but which one of your clients has the most friends in their network?
What about Twitter and LinkedIn?
Who in your client base is influential with specialist groups that fall right into your target market?

Once you start searching for this information the level of opportunity will become apparent. Many of your clients will have a far greater reach and influence than the type of person that we previously envisaged as a great COI.

How you measure someone's influence on social media is a tricky thing. It's not all about the number of friends and connections; it is more complex than that. There are tools like Kred and Klout (Yes those names are real – just search on Google). These tools try and measure the influence of social media users but results should only be seen only as a guide.

You may find clients who have their own blogs and have established a good following in a niche market. These would be obvious contenders to have a chat with. You may also find clients who are influential in specific sectors of the markets. LinkedIn connections would be a good place to start and to note their activities.

Finding your clients' activities on social media will be difficult if you are using an outdated CRM system. New CRM systems will link the social media platforms with your clients' details and give you terrific insight to which platforms they use and the messages they are sending. I use Nimble.com as my CRM and with one click I can see the latest updates by each of my contacts. It also includes their Kred score.

How do you nurture a social media COI? Businesses are still playing with this but here is one example that I was a part of. One of the big four banks has a successful small business group on LinkedIn and through that they got to know some influential bloggers.

To launch a new campaign they invited the these bloggers to a pre-launch lunch and just minutes prior to the actual product launch, they sent out the media release and support materials to the bloggers. Many of these bloggers distributed the information to thousands of followers along with some great messages of support.

The example above should not come as a surprise. Financial advisers have been doing this for years for existing COIs.

You simply need to nurture your COIs, social media or or otherwise with some TLC and value added information - They will do the rest for you.
---
About Colin Williams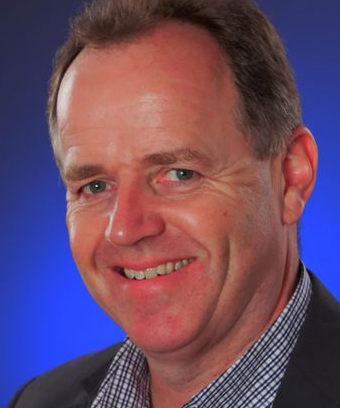 Colin Williams is the director of Humble Financial Services, a consulting firm specialising in advising financial service providers on web and social media issues. Colin also runs the new website 'Humble Investors' that connects Aussie investors with advisers
He has over 25 years experience in the financial planning industry, starting as an adviser through to holding general manager roles with ANZ, ipac, Rabobank and Hillross.
Colin has a Diploma of Financial Planning and a Master of Applied Finance from Macquarie University.
SUBSCRIBE TO THE IFA DAILY BULLETIN