With all the underlying vitriol between accountants and advisers, now is the time for the two professions to truly work together for mutual benefit.

With all the underlying vitriol between accountants and advisers, now is the time for the two professions to truly work together for mutual benefit.
The convergence of financial advisers and accountants seems to be the headline of the day. It makes sense given the introduction of APES, TASA & the removal of the Accountant's exemption.

The sentiment across the industry is that these two professions are a natural marriage. Of course this is not new, we've been saying it for years. Industry experts and associations are supportive of the convergence and many dealer groups are using this as the basis for future strategic objectives.

However, when you scratch the surface of these conversations, we find a great deal of uncertainty, that seemingly never-ending debate on which camp is truly professional and who holds the client relationship. We're a long way from playing nicely in the sandpit.

If, or hopefully when, we decide that the accounting and financial advice industry are a natural growth strategy, the opportunities we create for ourselves, our clients and importantly our reputation will be significant.

I thought I'd demonstrate by sharing my own advice experience. I have a financial adviser, he ensures my investment portfolio and insurance structures are well in hand to meet the goals and objectives that our family has set for our financial future. He works closely with my accountant to make sure that I meet all my tax obligations, have the right tax minimisation strategies in place and importantly come June 30, they talk to each other to make sure I lodge an accurate tax return.

My adviser also works with my lawyer to ensure my estate plan (including wills) are in place to ensure my assets will be distributed appropriately should anything happen to me. My financial adviser is the conduit for the relationship with my other professional advisers, but it could easily be my accountant that navigates the same outcomes for me. The point is, I need all of these professionals to help me keep my house in order. So, does it not make sense that they all work together?

If we truly believe that we are here to serve the needs of the client, then working collaboratively is the only way to act in their best interest. A GP will refer to a specialist where there is a specific medical condition beyond their area of expertise, as will a dentist and many other professions. Why then do some accountants and advisers believe that they are the only adviser a client will need during the course of their lives?

As you read this, you're probably thinking well isn't that what happens now? And in many instances, yes it does. Especially those who have decided to corporatise their business model and make it multi-disciplined. But...there is still too much turf war going on. Too many jabs at each other's capability to meet the needs of the client and worse still, allowing others to perpetuate the vitriol that surrounds the value of financial advice.

Imagine for a moment what the world could look like if accountants and financial advisers converged properly? What would that look like? What could be accomplished? What difference could we make to the lives of the Australian consumer and finally, how successful could our businesses be?

Here's one I prepared earlier...we'd have clients that had peace of mind that the financial experts they are working with are acting in their best interests. We'd ensure more Australians understood the importance of saving for their retirement, getting their financial structures right, not worrying that they're paying too much tax, and have a contingency in place to protect their family should anything happen to them along the way.
We'd have businesses that focussed on the P&L and not just revenue. We'd have a way to attract and retain good people and a way to plan for succession.

However, to do this right, we must all believe that each of our professions has a role to play in the welfare of the clients we serve. Each of us must put aside the insecurity of who "owns the client" and believe that when convergence is done well, we create a much bigger pie for all.

It's time to work together for mutual benefit, create a symbiotic relationship that demonstrates both professions as leaders doing the right thing in the Australian community. Otherwise, there will be more regulation to argue over and less opportunity to lead the way towards a better financial future for our clients.

United we stand, divided we fall.
---
About Annick Donat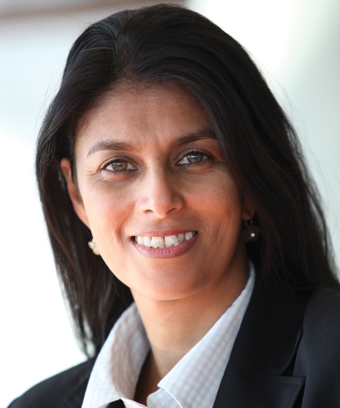 Annick Donat is head of strategic growth for BT Financial Group's Securitor and Licensee Select businesses. She is also responsible for the professional capability program, which includes the advice education strategy.
Annick has held several roles during her 25 year career in financial services including Product Manager, Business Development/Practice Development Manager and Key Account Manager.
Her most recent role prior to joining BT Financial Group was National Operations Manager at MLC.
SUBSCRIBE TO THE IFA DAILY BULLETIN