With the industry facing so many changes, you need to make sure you have an 'A' team in place.

With the industry facing so many changes, you need to make sure you have an 'A' team in place.
Recently on a flight home from Brisbane, I was seated next to singer and radio announcer David Campbell. He and his session musicians had been performing at an awards dinner the night before and were on their way home too. We got chatting about our respective evenings and he made a comment that really resonated with me.
He was telling me about his band and how he'd been performing with these session musicians for a number of years...to paraphrase, "it was really good to have these guys around, they're my 'A' team and so they just go with me when I do something a bit out there..."

As I was disembarking, I replayed those words in my head and wondered if I could say the same about the various teams I've worked (and continue to work) with. In the past, absolutely not...I have left teams because there is no flex, no ability to break from status quo and run with something to deliver great outcomes for clients and business. Quite frankly, it frustrates me to no end when I feel like I'm surrounded by bureaucratic thinking and for those of you who know me, the outcomes aren't always good!

However, I digress. Whilst playing David's words in my head, I started to think about leaders I've had and my own leadership style.How does a leader ensure they have an 'A' team? Is it just in the way we recruit people into our teams? Is it the framework we set up to ensure our people understand how to execute to a strategic objective? Is it providing an environment where as leaders, we set an expectation for our team to hold themselves to account but let them know they are supported? Is it clearly articulating their purpose and role within the team?

You and I both know it's all of these things.

But there is also an 'x' factor, an edge that is hard to define but so important to extract from the individuals in your team to ensure the sum of the parts is greater than the whole. I think that edge is belief. It's something that I believe you can't teach but I do believe you can influence.

Let's start with some basics first, as the saying goes, the right people on the bus. Recruiting is a tough gig, just because a candidate is well credentialed, doesn't necessarily mean they are right for your team.

How many times have you read a CV and thought to yourself – "great candidate, looking forward to meeting him/her" only to be disappointed with the interview that follows? Being well credentialed is a given these days, the quality and calibre of people in the market currently is astounding.

I love interviewing people who are passionate about advice and this industry. Their belief in our noble profession exudes from every part of their body. They fight for the right to be heard and they are very hard to ignore.

A few months ago, I was interviewing for a new insurance manager. The way she articulated her views on how insurance advice should be delivered is incredible. But what really struck a chord was the vision she shared for what could be. Obviously I hired her and she's building that vision...and I have become a disciple.
Setting a strategy isn't easy, executing to it can present more complexity. Again, it all comes back to purpose. Our team is responsible for the delivery of a few strategic objectives which are designed to support the growth of our business. I'm very fortunate to work within a leadership team that has set a very clear strategic direction and purpose, one that I firmly believe gives our business a competitive edge. We're using this as a framework to deliver some bold moves to market which are in the process of paying off. It's exciting to watch my team take our business strategy and make it their own.

However, it has not been without its rollercoaster moments. Most of my team are new to our business and new to each other. We have the benefit of believing in a common purpose – we all believe in the power of advice. But we all have egos, come from different walks of life and have broad experience...and most of us are sales people...so you can imagine what the conversations are like in team meetings!

So, the way we tackled coming together was to set some ground rules and expectations of accountability. We set guidelines for code of conduct with each other, the broader business and with our clients. That said, I think the light bulb went on when everyone realised that as a team, we could speak freely, challenge respectfully and call poor behaviour. Team meetings can get a little boisterous but the conversation is always insightful and helps me understand individuals.

We face into some interesting challenges from 1 July 2013 and beyond. Who knows what happens next with reform, especially if there is a change in Government. Whilst many of us have tried to anticipate and predict how change will impact us, there is no certainty.

Therefore, it becomes incredibly important that your team can flex with you when you decide to shoot off in a different direction.

As Col. John 'Hannibal' Smith would say...get your 'A' team right and no matter how random things may appear, there's still a plan.
---
About Annick Donat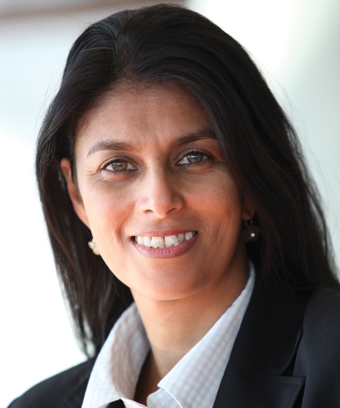 Annick Donat is head of strategic growth for BT Financial Group's Securitor and Licensee Select businesses. She is also responsible for the professional capability program, which includes the advice education strategy.
Annick has held several roles during her 25 year career in financial services including Product Manager, Business Development/Practice Development Manager and Key Account Manager.
Her most recent role prior to joining BT Financial Group was National Operations Manager at MLC.
She has extensive experience working with financial advisers to help them grow efficient, profitable businesses that provide comprehensive client engagement.
SUBSCRIBE TO THE IFA DAILY BULLETIN