The Statements of Advice requirement may be well-intentioned, but a recent legal case should have alarm bells ringing.

The Statements of Advice requirement may be well-intentioned, but a recent legal case should have alarm bells ringing.
Every financial adviser would have, at least once, had to explain to a client that, before we can implement the decisions we have made regarding their financial situation, we are required, under Sn 946A of the Financial Services Reform Act, to prepare a written Statement of Advice.

While the regulations are well-intended, it is ironic that, in so many cases, the client does not want us to do a SoA, let alone pay for it. Yet, we prepare them because it is a requirement of law and we are consoled by the fact that this document will form the basis of confirmation of our advice in the event of any dispute and we are faced with a situation of needing to verify exactly what we recommended.

Well, at least we THOUGHT that was the case. However, the case of Coco v Westpac Banking Corporation [2012] NSWSC565 would suggest otherwise.

In this case, the NSW Supreme Court ruled that the WBC had engaged in "misleading and deceptive conduct" and awarded $2.7m compensation to Mr Coco because of comments made by the Westpac adviser notwithstanding that the SoA & PDS clearly spelled out the terms of the investment.

In reference to Mr Coco's understanding of the written documentation provided, Judge David Hammerschlag stated, "He says, and I also accept, that he looked at it but could not make head nor tail of it".

The alarm bells should be ringing loud and long for financial advisers after this case.

Let's look at what this case highlights:

1. The assertion that only what is in the SoA and associated documentation will form the basis for our advice is de-bunked, with this case indicating that the court took the view that the verbal advice trumped the written advice.

2. Notwithstanding that the client in question was deemed sufficiently financially savvy to borrow $20m from Westpac, it was deemed that the advice documents were beyond his comprehension.

Were it not for the substantial penalties for failure to issue a SoA, this case would suggest that financial advisers should save the time and energy they dedicate to comprehensive SoAs and, instead, devote their energies to compilation of comprehensive client file notes.

Mind you, that is sound business practice, in any event.
---
About Wayne Leggett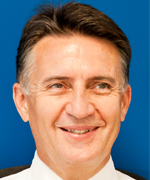 A financial adviser since 1979, Wayne became a Director of Paramount in 1996. He is a regular presenter at industry conferences and is a regular industry commentator for the media.
He specialises in the provision of advice to those clients still firmly entrenched in the accumulation phase of their financial lives and deals with issues such as debt restructuring, tax effective investing and debt reduction, superannuation and personal protection and personal cashflow management. As a CFP member of the Financial Planning Association of Australia, Wayne adheres to the highest professional standards the industry imposes on financial advisers.
Wayne serves as Marketing Director for Paramount and, as such, is responsible for any issues involving Paramount's profile in the outside world.
SUBSCRIBE TO THE IFA DAILY BULLETIN