The government's reasoning behind its push to enshrine the term 'financial planner' is a case of the pot calling the kettle black.
The government's reasoning behind its push to enshrine the term 'financial planner' is a case of the pot calling the kettle black.
I was speaking with a group of financial advisers a few weeks ago. You know the ones: the ones who have been finally enshrined by the introduction of legislation into parliament – able to call themselves financial advisers, no questions asked.
We were reflecting on so much – the markets, industry consolidation and how we thought the industry would shape up over the next five to 10 years. Topically, we also reflected on the raft of measures that the federal government had announced which required further changes to the rules for financial planners – our industry – which it said will help protect investors.
Bill Shorten back in 2011 had stipulated that "the changes will require financial planners to prioritise the interests of their clients".
We then reflected on this against the backdrop of how the federal government had conducted itself in recent times, and how the government was prioritising the interests of the nation.
He had said the changes would be good for the industry and consumers. Well, there is much truth in those comments, and so much work has been done and so much written about this that I am not going to elaborate.
Forests have been felled discussing these changes.
Mr Shorten further went on to say, "They are designed to eliminate conflicts so that a person – a consumer, you or me – can go to a financial planner, get advice, and understand that there are no hidden fees and commissions and that what you see is what you get.
"That the planner is working exclusively in your interests."
Speaking with these advisers, who represented a cross section of those institutionally-owned and those independently-owned, they all maintained they have always represented their clients and their best interests.
While they would say that, I, for one, believe them.
Mr Shorten had said advisers have a bad reputation in light of high-profile investment collapses. Fair enough, but to judge an industry from so few seems unfair – and so politically motivated.
"Sort of like the financial services version of used car salespeople – which they're not – but there is that perception of elements of it," he said.
Well, this comment both irritated and offended many at the discussion group. Why infer it, and why bring it up, just adding fuel to the fire with emotive catch phrases to capture the headlines?
Mr Shorten further went on to say: "If they want to be recognised as a profession, then they have to act like a profession and acting like a profession means that you don't take payments from all and sundry for the advice you give."
Well, this made us all have a bit of a giggle when we reflected on the events at the circus (sorry, parliament) that passed for serious debate about policy in recent weeks.
When discussing professions and looking after clients or the welfare of your people, people in glass houses really shouldn't throw stones.
---
About Chris Saunders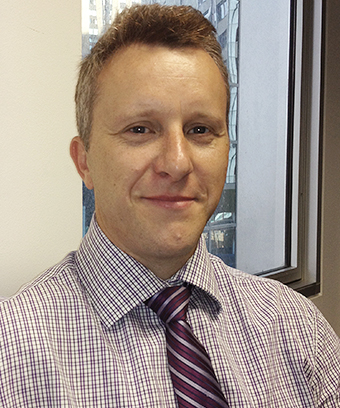 Chris is one of the co-founders of Instreet Investments Limited. A former Australian Rugby Sevens and NSW 1st XV Representative, Chris spent his off-field career in the financial industry, having spent over 20 years of diverse experience within the financial markets, funds management and financial services industries.
Chris spent 10 years in financial markets trading 90 Day Bank Bills, 10 and 3 year bonds on the Sydney futures exchange, for both boutique and institutional organizations. He has worked as a financial planner with Apogee FP, and since 2001 has held senior positions with Citicorp, Zurich Financial Services and Wilson HTM.
More recently Chris was CEO for a boutique financial planning business with assets totaling $2b and was Head of Private Wealth Management for Wilson HTM, responsible for the Financial Advisory and Financial Investment businesses.
SUBSCRIBE TO THE IFA DAILY BULLETIN