Across the financial services industry, marketers are realising the potential of social media as a gateway to the 'investor supermarket'.

Across the financial services industry, marketers are realising the potential of social media as a gateway to the 'investor supermarket'.
A short while ago I found myself talking to a crusty but sharp witted financial adviser – let's call him Bill. Now Bill had invited me in for a chat about using the web and social media for his business, but the conversation felt more like a boxing match and I was taking all the body punches.
Bill had all the reasons for him being a successful adviser and why the new digital marketing world won't work; I guess he wanted to beat me up on new age thinking to confirm to himself that his positioning is right.
I was frustrated with the conversation and looking for an excuse to move on I simply said, 'Bill, if you are not going to talk to your clients online, who is?' Wow, he was speechless. Now I'm fighting back! At that moment Bill must have thought that he had fallen for the Muhammad Ali 'rope a dope' tactic, he had exhausted himself with swinging cheap shots and left himself wide open to an upper-cut.

On a more serious note, it is a good question to ask yourself – Who is talking to your clients online? Big businesses and fellow financial advisers are lining up to have a chat with them on the social media platforms and they are getting much cleverer at it. They are looking for keywords in conversations, ready to pounce and engage in the conversation.

The Commonwealth Bank recently highlighted, in an article in Australian Banking + Finance, how they are 'intercepting' social media opportunities and doing okay for themselves. Marketers across financial services are realising that they now have at their fingertips a classic 'rifle gun' marketing opportunity to pick off prospects one at a time – made easy through technology.

This new technique in marketing should not come as a surprise. Marketers get paid to shift product and they have worked tirelessly for years to find the best places to position their products. And right now there's no better place to position that product than right in the middle of a conversation – even a conversation with your clients.

And it's not just big business that is getting involved; everyday financial advisers are finding it easy to engage opportunities online with Twitter and LinkedIn being the favoured platforms.

If you are new to Twitter, go to twitter.com/search (no account required). Type in keywords like superannuation, property and mortgages and see what pops up. Now take a look around LinkedIn including the LinkedIn Groups and find what they are talking about right now.

Your brief research will uncover plenty of conversations and lots of financial advisers willing to participate and show off what advice they can offer. An active online financial planning firm will happily direct your clients to their home page where they have and big bold letters - 'A second opinion can be powerful' and goes on to ask if you 'are happy with your current adviser?'

Search on the web some more and you will also find websites like Humble Investors that allows advisers to place their personal profiles and articles to help expand their personal and business brand and speak to consumers. To the adviser this is the equivalent of having their shingle up at a new 'investor supermarket'.

Businesses and advisers are also becoming more sophisticated with software developers creating new tools. You'll be amazed just how easy it is to track keywords, individuals and keep an electronic eye on your competitors.

Development of this new technology is just a natural progression. Google has made a fortune by displaying adverts to 'match' keywords and phrases that people use when searching on the net. It has been so successful for Google they now generate more advertising revenue from adverts than the combined newspaper and magazine publications in the US.

Facebook is also on the bandwagon, allowing businesses to place adverts to finely tuned demographics. You can even get your adverts to appear on your clients' friends Facebook timeline.

Back to Bill, I don't think he's recovered as he struggles with the concept – it's a bit overwhelming. I didn't help his situation by quoting Robert Caruso - 'Social media is not a sprint, it's a marathon but the gun went off four years ago.'

This might be tough news for Bill and it's hard to see how he will ever get going, let alone catch up with the early adopters. But this is great news for advisers who are ready and willing to chat to people online, including Bill's clients – Are you one of them?
---
About Colin Williams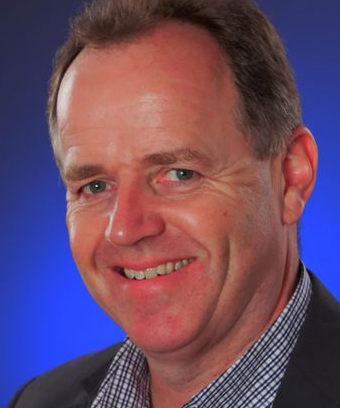 Colin Williams is the director of Humble Financial Services, a consulting firm specialising in advising financial service providers on web and social media issues. Colin also runs the new website 'Humble Investors' that connects Aussie investors with advisers
He has over 25 years experience in the financial planning industry, starting as an adviser through to holding general manager roles with ANZ, ipac, Rabobank and Hillross.
Colin has a Diploma of Financial Planning, (former CFP) and a Master of Applied Finance from Macquarie University.
SUBSCRIBE TO THE IFA DAILY BULLETIN