Running a successful SME is about leveraging staff, collaborating on ideas and remaining accountable.

Running a successful SME is about leveraging staff, collaborating on ideas and remaining accountable.
Recently, colleagues from a cross-section of our company's business units came together to share knowledge, insight and experiences with their clients in an accelerated thinking workshop.
Our focus was on the small business owner and our objective was to truly understand the personal, financial and business issues they – and their small and medium enterprises (SMEs) more broadly – face in the current economic and legislative environment.
Professional services, lending, education, licensee services, product and platform were all represented within the room. Everyone was asked to leave their personal and professional agendas at the door and to participate in a creative environment – put simply, to 'bake a bigger pie' so that everyone is successful.
When everyone first arrived that morning, they weren't sure what to expect. Some were probably wondering why they had given up a Friday to indulge a colleague in exploring a possibility that was untested and what their role was going to be in this process.
However, about 30 minutes into the day, the 20 people in the room let go of their 'day job' and began to explore and challenge current thinking. It was exciting to watch very smart people share knowledge, discuss the issues the small business owner is facing, what they are asking for and how we can meet their needs.
Some great things came out during the day which can be transferred to any multi-disciplinary business.
First, it was important to have the right people in the room to challenge the status quo and explore what could be. As you can imagine, the planning required for a day like this takes time and considerable thought. We took the time to ask colleagues and peers across our enterprise who currently do amazing things within their respective business units; have deep, trusted relationships with their small business clients; and have a passion for financial services to join our workshop.
Each was more than willing to share their experiences, knowing that working together would create something special for our collective client.
Often when running a multi-disciplinary business, we get so caught up running our 'own patch' that we miss the opportunity of leveraging what is possible when we work together.
How often do you take the time to get the very smart people in your business to explore possibility? How powerful would it be to understand the way your client engages with your various services and find ways to enhance it across your business? Is it time that you got a few smart people in a room and asked?
One of the key things I learnt that day was that it is essential to remove all limiting beliefs. While my professional experience is valid, so was everyone else's in that room. To get the most out of this exercise, remove all rank, pre-conceived beliefs and judgements and allow information to flow freely. Many questions were asked that day and, when answered, led to an idea we could build on and grow.
I learnt so much that day and got excited about what could be.
And what could be in our business is brilliant. We can make such a difference to our clients and that created excitement in the room. Everyone jumped in and collaborated with ideas, built upon the propositions and commercial opportunities we could bring to the table by working together.
Many great ideas surfaced and all were valid and relevant to help the success of our business and our clients. So, how do you ensure you keep the momentum?
We simply made a decision to hold ourselves accountable. We listed the most important action items, choosing the ones that were simple to execute and deliver to market quickly, and then assigned the task to the most relevant team member.
I left that day feeling excited and energised – I know that our business can really support our SME clients and create profitable commercial opportunities for everyone.
That's a pie I'm more than willing to share.
---
About Annick Donat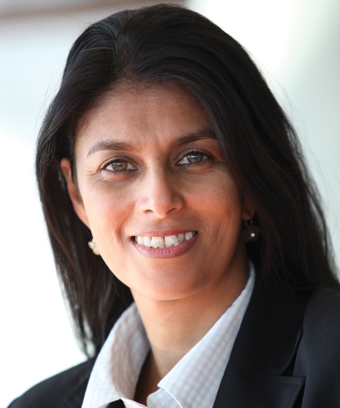 Annick Donat is head of strategic growth for BT Financial Group's Securitor and Licensee Select businesses. She is also responsible for the professional capability program, which includes the advice education strategy.
Annick has held several roles during her 25 year career in financial services including Product Manager, Business Development/Practice Development Manager and Key Account Manager.
Her most recent role prior to joining BT Financial Group was National Operations Manager at MLC.
She has extensive experience working with financial advisers to help them grow efficient, profitable businesses that provide comprehensive client engagement.


SUBSCRIBE TO THE IFA DAILY BULLETIN