The exit of some older advisers from the market due to FOFA is a loss for the industry



The exit of some older advisers from the market due to FOFA is a loss for the industry


I think that most professional financial advisers would say that the recent Financial Advice reforms have been overwhelmingly positive. They have improved clarity around some of the more difficult issues; helped raise and enforce standards; and have gone a long way towards improving trust and respect for our profession in the community at large.

Having said that, it's also true that one of the unfortunate consequences of the reforms has been the exit from the industry of a number of older advisers, many with a lifetime of invaluable experience, who have chosen to leave rather than start a program of compliance and training as they are nearing the end of their careers. It is reminiscent and not unlike the impact of the Financial Services Reform Act all those years ago.

This particular impact of reform is a real shame. Many of the older advisers leaving the industry have so much to teach other advisers. And it is now, more than ever, that the industry needs experienced advisers to stay around and work with younger generations moving into financial advice roles.

Experience and the so-called 'soft' skills count in financial planning. Academic training is essential, of course, but it can't ever take the place of experience, and in particular client experience.

I know of a recent example of a graduate who, while he had excellent quantitative skills and a University degree, was unable to compose and draft a letter to a client. He confessed that he had never written a letter and was unsure how to even format one. And if he was unable to perform that seemingly simple task, how would he perform in front of a client? Does he have the communication skills to help a client understand the benefits of an on-going service agreement, or even the financial plan itself?

He was given in-house training and support to improve his communication skills. But surely it would be better for some of these skills to be taught as part of his official training.

Compliance courses like the RG146 have been a great tool, providing training for young advisers, and they are certainly needed, but I have also noticed that some training organisations have watered down the material to the extent that the soft skills are no longer taught. And this needs to change.

I have been a financial adviser for 20 years, and I can confidently say that some of the best and most important skills I have learned were leant at the hands of older experienced advisers. The communication skills they taught me have been instrumental in my success and have informed how I communicate with clients and colleagues today.

So, I would like to call on all older advisers to stick around. Don't think that you need to leave the industry to make way for the young - the younger inexperienced advisers need you! They may not think they need help, but I can assure you they do.

So please, stay. Consult, mentor and help train the advisers of the future in the soft skills you have held for so long – and help improve our industry for everyone.
---
About Philippa Sheehan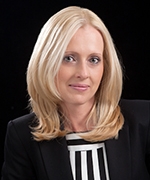 Philippa Sheehan is managing director of AFSL-holder MyAdvisor and has more than 20 years' experience in the financial services industry.
Her professional experience includes business development and growth, strategic marketing, consulting to and training stakeholders to maximise product and service offerings to client bases resulting in outstanding business growth and sustainability through high client adoption and retention.

Philippa holds the Diploma of Financial Planning, Diploma of Financial Services (Mortgage Broking) and is a Self Managed Superannuation Fund specialist.
SUBSCRIBE TO THE IFA DAILY BULLETIN