Online services are booming and it's not going to slow down anytime soon. At the forefront of this boom in financial services is life and income protection insurance.

Online services are booming and it's not going to slow down anytime soon. At the forefront of this boom in financial services is life and income protection insurance.
Blogger: Colin Williams, director, Humble Financial Services
The insurance online business model is quite simple - set up arrangements with life insurance companies, dress up a nice website and let the world know through all media channels that you are open for business. The pitch is also simple - it is about selling the peace of mind inside a few minutes.
To put this sales pitch into context, there is one advert that shows how you can have all your insurance problems solved and put the shopping away all at the same time!
Now some advisers on LinkedIn argued vehemently that the online insurance companies are not doing the 'right thing' as the policies (and advice) they are pushing is not up to scratch. But even if that's the case, how does Joe Public know a good insurance policy versus a bad one?
The problem is he doesn't, and that's because advisers have forgotten to tell him.
Rarely do financial adviser websites explain what are the real benefits of seeking advice from a professional financial adviser. And Joe's perception is only further damaged by the thought of an inconvenient trip to see the adviser, more forms to fill in than you can poke a stick at and a long wait before the insurance is issued. You can't do all of this and put the shopping away at the same time time - Right?
Stop and think - There is nothing in the rules of giving great advice that says you must see your client physically face-to-face. With the advent of Skype, Google Plus and an array of other communication devices, you can easily hold a conversation with your prospect/client and all other related parties.
The new communication tools bring efficiency to both the adviser and importantly to the client. The online insurance businesses know and understand the importance of making it easier for the client. Meanwhile financial advisers have been brought up seeing clients face-to-face because we're in a 'relationship business', no matter how inconvenient it may be for the client in today's technological world.
Consider this, what is stopping you from telling the world that you are open to business - online? Think long and hard about this. The answer should be - absolutely nothing.
You may think that cost would be a hurdle for offering online services, but think again, Skype and Google Plus are free. You need a new website? Think again, you need to update the website and explain the benefits of seeking professional advice. You may need to incorporate a simple contact form, but this is relatively cheap. Anyway, your website is probably overdue for an update.
You might think, I need a tele-operator. Well partly true if you want to go big, but you will already have a great person picking up the phones they just need some training.
For most advisers, the problem is 'Not seeing the online efficiency for the technology'. The modern day version of 'Can't see the wood for the trees'.
Here is one big tip - Instead of thinking 'How can technology help my business?' Think - 'How can online efficiency help my clients?' Workshop the ideas with staff, clients and outside experts.
The online opportunity becomes more realistic when you consider that you can smash the online service provider through better advice and access to a great range of products. When you really think about it, you'll see that you are so far ahead of your online competitor, you'll be wondering why you didn't think about it sooner.
By the way, it doesn't stop with life insurance; why not offer advice for investments? The opportunities through scaled advice are screaming right at you.
Now read carefully as this is the biggest opportunity of all. The vast majority of advisers, even those who have read all the way down to here, will do one thing - nothing. Sorry, I'm not trying to insult anyone, but that's the way it is. But if you are in that minority who is prepared to give it a go - anything is possible.
---
About Colin Williams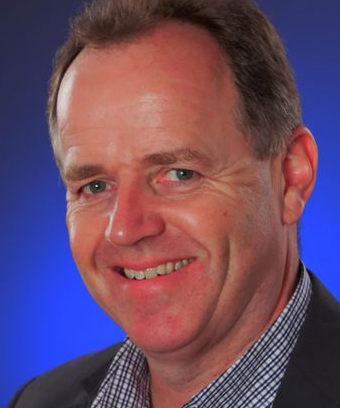 Colin Williams is the Director of Humble Financial Services, a strategic web and social media business that helps financial services firms to create real business value in todays digital world. The business also owns the new website 'Humble Investors' that connects Aussie investors with Advisers
He has over 25 years experience in the advice business, starting as an adviser through to holding general manager roles with ANZ, ipac, Rabobank and Hillross.
Colin has a Diploma of Financial Planning, (former CFP) and a Master of Applied Finance from Macquarie University.
SUBSCRIBE TO THE IFA DAILY BULLETIN