Generation Y presents a huge market of opportunity for advisers but targeting them requires a different approach.


Generation Y presents a huge market of opportunity for advisers but targeting them requires a different approach.

Blogger: Stewart Bell, Business Coach, Elixir Consulting
Some see them as tech-savvy and innovative; others claim they are flighty and have unrealistic expectations. Then there are those who believe they make great clients.
Historically, advice businesses have coveted pre-retirees. However, recent research shows that while the pool of 40 to 59 year-old clients is forecast to increase by only 1 per cent between 2005 and 2020, the earnings of Generation Y will increase by 85 per cent between 2007 and 2017, surpassing the Boomers by $500bn.
It's also becoming harder and harder to find pre-retirees who aren't already under advisement. Recent US studies suggest 43 per cent of clients are now picking their first adviser before the age of 35.
This suggests advisers may be challenged to find new clients from a smaller pool in the years ahead. Hence, some are now specifically targeting clients under the age of 34.
Certainly, members of Gen Y are increasingly seeking assistance in realising their financial and lifestyle goals. However, targeting this market requires a different approach.
Unlike their parents, who had a more trusting approach to the advice given to them, Gen Y are more informed, cynical and inclined to "do it yourself". They prefer to make decisions for themselves, seeking out others to provide options and validation.
They are mistrusting of 'experts' and, dangerously, are likely to seek validation in friends and family ahead of those better qualified to help.
So, what are businesses succeeding in this space doing differently?
Cash flow coaching – Helping plan short-term extravagances (e.g. extended travel) without destroying future plans is a key offer. Online tools such as Yodlee, Xero Personal and ANZ Money Manager – which automatically link with bank accounts and categorise transactions – have enabled insightful conversations about spending habits and savings opportunities.
Ubank's www.peoplelikeu.com.au also provides the opportunity to compare clients' spending habits with others in their situation.
Pricing well – For many, the biggest barriers to engaging younger clients are not being able to charge in a manner divorced from asset value; not knowing what to charge; and, most commonly, making the decision on the client's behalf that they can't afford advice.
When you consider the number of under-35s having weekly personal training sessions ($70 to $80 per session), it's hard to accept the belief that younger clients won't pay for expertise linked to clear outcome benefits.
Utilising technology – Businesses succeeding in this space are finding more cost-effective ways to engage clients. Often they've canned off-the-shelf newsletters, knowing they don't hold as much sway with Gen Y as a well-maintained blog. Many are embracing video blogging and webinars to scale education, while also putting their persona out there. Being authentic is important – Gen Y clients usually want to know you as a person, as well as an adviser. In addition, a fancy office doesn't always hold as much sway with Gen Y as a dynamic website with up-to-date information. Without a fresh and contemporary web presence, chances are you've lost credibility already.

Being clear about their value proposition – Gen Y have grown up in a technology-rich world with unprecedented access to information. They have a strong "do-it-yourself" attitude and know how to find an online calculator or seek out information. A better proposition to them is to be a simplifier of choice, enabler of action or provider of options rather than an information merchant.
Being available – Gen Y are used to fast responses and are unlikely to wait 72 hours for guidance. Conversely, if you can be the person to break down the pros and cons of something in a five-minute phone call, the value of that conversation will greatly exceed the time taken to have it. They value flexible communication.
Considering the team – Younger clients often place greater value on being able to relate to their advisers on a personal level than any other element. By employing Gen Y staff, you may be able to tap into some powerful social networks and garner suggestions on useful technologies to help develop your offer. In addition, you'll reassure those clients that someone will be there to continue the relationship should more senior advisers retire.
---
About Stewart Bell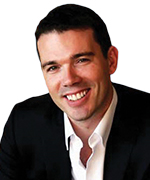 Stewart is a Business Coach with Elixir Consulting, providing business consulting and coaching services to financial advice businesses, accountants, Licensees and institutions who want to deliver better financial outcomes, both for their clients and their own businesses.
Stewart has over ten years business coaching and practice management experience, gained from a variety of business improvement roles working in MLC, ThreeSixty, NAB and AMP/ Hillross Financial Services.
Since joining Elixir, in addition to working with a panel of financial planning and accounting firms as private coaching clients, Stewart has also delivered presentations, workshops and training programs for a diverse range of institutions such as Count Financial, Zurich Investments, the Association of Financial Advisers (AFA), the Financial Planning Association (FPA), BT Financial Group, myState Financial and Avenue, to name a few.
He is also an enthusiastic writer and has been published on the topic of practice management and business development in industry publications including the Financial Review, Money Management, Professional Planner, Risk Info and Kaplan Professional.
SUBSCRIBE TO THE IFA DAILY BULLETIN