If we are genuinely serious about ensuring our clients understand our advice, we need to find a better way, because the current methods clearly aren't working.

If we are genuinely serious about ensuring our clients understand our advice, we need to find a better way, because the current methods clearly aren't working.
Blogger: Wayne Leggett, Principal, Paramount Wealth Management
Ever hear one of those radio commercials for car dealers where the last 10 seconds contain more words than the previous 20 seconds and consist entirely of the "voice-over" man rattling off all the compulsory disclosures that no-one outside the automotive industry can neither understand nor decipher?
These ads always make me think that so much of what we do for our clients is of a similar ilk. And, if I needed proof, a recent situation involving a potential new client brought the message home loud-and-clear.
I am interviewed from time-to-time by mainstream financial journalists. Late last year, I received a call from a prospective client who had read my comments in the Sydney Morning Herald (SMH) and it resonated with his objectives.
He was a 30 something divorcee with young children looking to marry for a second time. He was earning good income, had reasonable assets and was fairly focussed on building a sound financial base and protecting it with a comprehensive insurance portfolio. Given he was so clear about these goals, it appeared that he would be relatively easy to work with.
We held several meetings before finally presenting a comprehensive SoA. This clearly covered the goals as he had outlined them to me.
On presentation of the SoA, which we went through page by page, he advised that he wished to proceed with the recommendations as presented, signed the "Declaration & Consent" on the SoA and he and his partner completed the relevant paperwork for both the necessary insurance cover and the rollover of his super.
It was agreed that the stated fee for work thus far and including implementation would be waived if insurance commission was received.
Several weeks after the paperwork was completed and lodged, he contacted me and advised that he wished to revise what we had implemented because the insurance premiums were "way more" than he was prepared to pay.
I advised him that we could modify the cover to suit a budget, but asked him, this being the case, why he signed the SoA, completed the insurance applications and made the deposit premium.
His response was, "I didn't know how much it was or what I was covered for". He then said, "I had to go to the insurance company's website to get a PDS because you didn't give me one".
I pointed out that he had signed to acknowledge receipt of the PDS we had emailed him and had electronic record in his file of that email.
Suffice to say that we have decided not to work together, but only after he sought advice elsewhere which was, at least in part, that "he didn't need insurance". This is ironic, given that, at the initial meeting, he stated that why he had sought me out was that I had stressed the importance of insurance in the SMH article and this was in line with his own objectives.
The "advice" received from this un-named "colleague" is a topic for another day. However, the reason for outlining such detail is this: short of sitting him down and reading the SoA to him line-by-line, I could not have done more to ensure he knew what was being recommended and why.
The outcome of this situation is a clear indication that you can follow compliance protocols in the most minute detail, yet still have a client who has no idea as to what you have recommended.
And, before you infer that possibly his occupation (train driver) was an indicator of his capacity to grasp these issues, it is important to stress that his understanding of his existing financial situation was quite sound and impressive.
If this leaves you wondering how this could be so, yet he could not follow our SoA, the answer lies in the fact that his portfolio to date was made up of real estate holdings, the critical difference there being that there were no SoAs involved. It was a case of see house, like house, borrow money, buy house.
Don't think for a minute that I am advocating that we should operate in the same fashion as real estate agents.
However, we need to be exceedingly clear on one thing: what passes under the guise of consumer protection is really only about ensuring we do not expose ourselves to litigation for non-compliance.
The SoA we presented was prepared by our licensee's paraplanning service, so it ticked all the compliance boxes. But, perhaps, therein lays the problem: in the interests of disclosure and compliance, the actual advice becomes difficult to recognise.
If we are genuinely serious about ensuring our clients understand our advice, we need to find a better way, because the current methods clearly aren't working, if my experience with our train driver is any indication, and I'm fairly certain it is!
---
About Wayne Leggett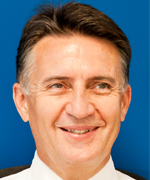 A financial adviser since 1979, Wayne became a Director of Paramount in 1996. He is a regular presenter at industry conferences and is a regular industry commentator for the media.
He specialises in the provision of advice to those clients still firmly entrenched in the accumulation phase of their financial lives and deals with issues such as debt restructuring, tax effective investing and debt reduction, superannuation and personal protection and personal cashflow management. As a CFP member of the Financial Planning Association of Australia, Wayne adheres to the highest professional standards the industry imposes on financial advisers.
Wayne serves as Marketing Director for Paramount and, as such, is responsible for any issues involving Paramount's profile in the outside world.
SUBSCRIBE TO THE IFA DAILY BULLETIN