Trends in the American investment management and financial advice industry offer insight into where best practice in Australia may be heading.

Trends in the American investment management and financial advice industry offer insight into where best practice in Australia may be heading.
Since 2007 our team has been undertaking Study Tours to the USA. Initially our objective was to understand what best practice in investment management looked like in the world's largest financial market. Over the years the focus of our Study Tours has evolved as we continuously seek to better understand 'where the ball is going' in terms of industry trends and best practice advice models.
Our goal is to ensure that we are at the forefront of industry though leadership, understanding what has been tried and failed in a diverse range of businesses, and comprehending how technology is going to change the way the advice is delivered in the future.
Implemented Portfolios has developed into the service it is today on the strength of the learnings from these trips, and is now proud to be able to facilitate this incredible opportunity for learning and thought leadership for the advisers who work with us.
In 2013 we undertook a Study Tour to Boston and New York with 14 leaders from Australian advice businesses joining us for the first time, and together we held 18 meetings with exceptional industry thought leaders and leading practices. What also can't be underestimated is the value in spending time with peers, away from our own offices and in different time zones, sharing experiences and learning from each other in a collegial environment.
The feedback from attendees last year was exceptional and this has inspired the 2014 Study Tour in September, this time with another 11 leaders of advice businesses heading to New York for a week of what we are again confident will be thought provoking and insightful meetings.
Attendees bear the costs, not just in money but in time away from their business and families, but we believe they learn million dollar ideas that will revolutionise the way they view their businesses and the core value proposition to their clients. The meetings are deliberately unstructured to ensure the attendees are hearing unfiltered views and are able to delve deeply into areas that are particularly relevant for them.
So what have we seen and learnt over the years?
It was evident from the start that best practice in investment management meant using a managed account structure to provide investors with liquidity and transparency for their portfolios, both of which were seen as an absolutely essential part of managing high net worth portfolios. A focus on managing risk and protecting wealth through active asset allocation, rather than active security selection, was a consistent message from the owners of these leading advice businesses. Whilst ETFs were still in their relative infancy in Australia at this time, there was clearly a strong trend in the US favouring passive managers over active which has certainly continued with the rising popularity of ETFs.
In relation to what hasn't worked we have seen many advisers attempt to become asset managers only to ultimately fail as they have not adequately invested in the team, processes and technology to deliver consistent and valuable investment outcomes for their clients. We have seen the rise of the Turnkey Asset Management Program (TAMP) model and the launch of SMAs on multiple platforms, only to hear about how these Advisers have come to regret the loss of control.
We are seeing technology to some extent commoditise both compliance and advice, but what has become clear is that the most successful practices have a very clear focus on a simple and scalable investment proposition. This means all clients are delivered a consistent yet individual experience, avoiding the complexity that destroys scale and adds very little if anything at all to the client experience.
We have seen a clear delineation between two broad types of advisers. The 'Asset Gatherer' who is strategy and relationship focussed, and the 'Asset Manager' whose value is predicated on their stock or fund picking prowess. The successful Asset Managers are investing in their business, building independent investment teams, compliance, systems and technology to truly compare with institutional processes and governance standards. The Asset Gatherers are choosing to focus on what they are brilliant at, which is developing the relationship and delivering the strategy. In our observation, the latter are better able to focus on growing their business whilst partnering with investment providers to deliver their philosophies in a consistent, low cost manner.
We believe that by studying exceptional practices and businesses worldwide we can continually improve and develop what we do best which is to serve the practices that choose to work with us.
We care about best practice as we want to be able to offer our community of advisers the opportunity to learn from the best in the world.
---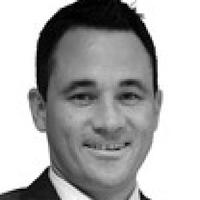 Santi Burridge is managing director at Implemented Portfolios and a director of Treysta Wealth Management.

He has been pivotal in the development of IP's individually managed account (IMA) and Dynamic Asset Allocation process.

Santi has 15 years experience in the financial services and advice industry, working as both a financial planner and principal of a leading wealth advisory practice based in Sydney.

He holds a Bachelor of Commerce majoring in Finance and Economics and a Diploma in Financial Planning
SUBSCRIBE TO THE IFA DAILY BULLETIN