Australia is a leading light on the world stage of practising professional financial planning and education standards.


Australia is a leading light on the world stage of practising professional financial planning and education standards.

Since 1992 the FPA has been a prominent member of the Financial Planning Standards Board (FPSB). The FPSB administers the pre-eminent, globally recognised Certified Financial Planner (CFP) professional practising standard for financial planners.
The CFP standard in Australia has a degree-based entry level and requires applicants to be a member of the FPA, to abide by its professional practising standards and be subject to its disciplinary regime. Included in the FPA standards is fiduciary duty - putting clients' best interests before all others and fee-based remuneration that is free of conflict of interest.
So why is it that given this long history of commitment to and development of professional standards in financial planning in this country, the federal government just doesn't get it? How is it that when we get the opportunity to appropriate professional standards and consumer protection, the government buckles under to vested interests of the banking sector which is driven by product sales?
Financial planning is an honourable profession. However, for years its reputation has been tarnished by shonky operators, self-interested dealing, financial kick-backs, incentive payments, multi-tiered structuring and product-driven advice.
Hewison Private Wealth is an independent financial planning firm which has always been fee-for-service and has always had a degree-based education requirement for its financial advisers. Hence we are totally incensed by the federal government's failure to use the FOFA legislation to lift the regulatory standards in Australia to a satisfactory level.
The federal government's proposals for changes to FOFA regulations permit a range of "softeners" for advisers of organisations, including volume-based and wholesale commissions, as well as commission-like percentage-based fees.
The most insidious part of this legislation is the issue of 'grandfathering'. There are hundreds of billions of dollars of investors' funds that pay out 'trailing' commissions to advisers every year. Grandfathering means that if you were being ripped off by trail commissions pre-FOFA, you will continue to be ripped off post-FOFA.
What makes this even more obscene is that there is now a healthy trade in trail books whereby organisations pay for the right to receive revenue from existing trail commission arrangements.
Most investors do not know they are paying trail commissions and get no benefit from them whatsoever. A financial adviser is now never likely to advise an individual to make changes to these investments in the future because they will lose the trail commission. This is hardly conducive to encouraging appropriate advice to the consumer.
At a time when the federal government is calling on Australians to be more self-reliant in retirement, financial planning is incredibly important to help them achieve financial security. Therefore, the Australian community has a right to expect that their financial adviser is appropriately educated and fully committed to providing professional, non-conflicted advice that is in their best interests.
Currently, approximately 80 per cent of financial advisers are employed by the banking sector which is product sales-driven – not advice-driven. Hence, a financial product salesperson working for a product manufacturer like a bank or insurance company would never truly be able to fulfil the regulations under FOFA as they are undeniably conflicted through commercial interests.
Two conflicting articles in the Herald Sun (21 June 2014) tell the story. First, one titled "Finance rewind" (page 28) says that despite FOFA laws being wound back, Finance Minister Mathias Cormann has indicated consumers' best interests will still be protected through six steps that must be followed under the Corporations Act.
A second, "Banks OK FOFA law changes" (page 57) shows the banks support the government's moves and says the proposals strike "the right balance between consumer protection and consumer access to affordable, high-quality financial advice".
That just about says it all.
---
About John Hewison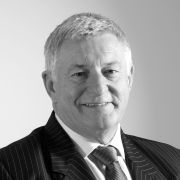 John Hewison is chief executive officer and founder of Melbourne-based wealth management firm, Hewison Private Wealth, established in 1985.
John is a Fellow of the FPA as well as the Australian Institute of Company Directors and the Australian Institute of Management.
He was previously appointed a director of the FPA in 1997, chairman of the FPA from 2001 to 2001, and director of the International Financial Planning Standards Board (FPSB) from 2004 until his resignation in December 2005.
He holds a Masters Degree in Financial Planning from RMIT University and the internationally recognised Certified Financial Planner professional designation.
SUBSCRIBE TO THE IFA DAILY BULLETIN