The number of financial decisions Australians have to make in their day-to-day lives is growing by the year, yet few people seek professional guidance. Why is that?

Blogger: Carolyn Holmes-Hannaford, regional director, DFA Australia 

The number of financial decisions Australians have to make in their day-to-day lives is growing by the year, yet few people seek professional guidance. Why is that?

Blogger: Carolyn Holmes-Hannaford, regional director, DFA Australia 
According to the Australian Securities and Investments Commission, less than 40% of the adult population have ever used a financial planner. Alongside issues such as perceived cost, a frequently cited cause is lack of financial literacy.
A driver of this literacy deficit may be poor financial education. But it also seems likely that the highly technical language of many advisors is out of sync with the simply expressed needs of the consumers they seek to serve.
It is common for us to assume clients understand phrases such as "strategic asset allocation", "income protection insurance" and "hedging" because these are words we use every day.

But we need to remind ourselves that our clients are experts in their own fields and do not necessarily understand terms that are everyday language to us.

"The public is bamboozled by the complexity of the advice regime," a 2007 report by Rice Warner Actuaries concluded. Yet, that study also showed that people who had sought out the services of a planner often cited a number of key benefits.

These included increased peace of mind, a sense that they were more in control of their finances, a feeling of greater comfort about their retirement and a growing confidence in their ability to stick to a budget, save and avoid bad investments.

Notice how these perceived benefits relate to an emotional need? It is clear that what people are primarily looking for from a financial advisor is not a technical insight into wealth management but someone to do their money worrying for them.

As an advisor you have many tools available to you to help clients and many advice firms advertise their key value-add in terms of these tools such as risk management, estate planning, asset allocation and tax management.

But instead of talking about the tools, the focus in communication should be on what the tools do for the client.

Otherwise, it is like an automotive mechanic advertising his skills as a facility with internal combustion engine technology or cooling and electrical systems; while his customer simply wants his car to start reliably in the morning so he's not late for work.

Clients rarely hire you on the basis of your CV. Your qualifications may be a necessary requirement to get the job, but they are rarely the defining one. Usually, clients hire you on the basis of an intuitive belief that you can make their life easier in some way.

So in defining your value proposition, spend time working on framing it in client-friendly language. Start by making a list of how you can add value, using your language. Then, involve your staff and translate those words into how they benefit the client and make them feel. The difference is between the 'hard' benefit and the 'soft' benefit.

For example, in adviser-speak, a 'hard' benefit might be something like investment management. In client-speak, the 'soft' benefit might be building and protecting their nest egg. In adviser-speak, a 'hard' benefit might be insurance consulting. In client-speak, the 'soft' benefit might be protecting their family or lifestyle.

If you're stumped, ask your existing clients about where they think you add value. "What did we do right?" You might be surprised at their answers. Certain phrases will come up time and again. "I just feel a lot less anxious about everything. Money is less of an issue now. I can take a holiday now without feeling guilty."

These are valuable benefits from the clients' perspective and in the clients' language. Importantly, when your clients can easily articulate the benefits of your services, it is more likely that they will refer you on to their friends, family and colleagues.

So in summary: List the services you offer. Drain them of technical language and ask yourself (and your clients) what emotional benefits they bring. Involve your staff in a communication strategy that dovetails these benefits into an elevator pitch.

Finally, ensure this new language runs throughout your marketing materials from your website, to your business cards, social media presence and written communications. Communication can be much more successful if it is in the right frame.
---
About Carolyn Holmes-Hannaford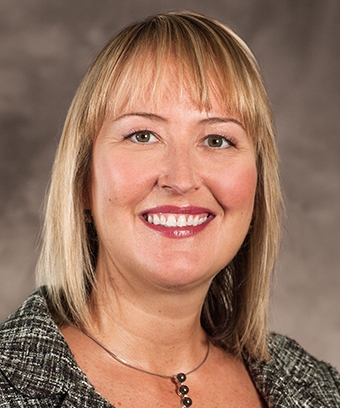 Carolyn Holmes-Hannaford is regional director for DFA Australia Limited.

Before joining Dimensional in 2006, Carolyn spent ten years in financial planning and personal insurance.

She started as a paraplanner in 1996, built a small client base, and ran her own business until 2003 when she moved back to her native US, where for three years, she worked for a small personal insurance agency in Breckenridge, Colorado.

Carolyn holds a bachelor of science degree in engineering from the University of Maryland, a graduate diploma in applied finance from the Securities Institute of Australia and a diploma of financial planning from the FPA.
SUBSCRIBE TO THE IFA DAILY BULLETIN